Tottenham manager Andre Villas-Boas has been warned that he will have to smash the clubs record transfer fee in order to land Brazil forward Leandro Damiao.
The Portuguese manager has made it his priority to bring a new striker to White Hart Lane this summer as he is currently short of options, with Jermain Defoe the only senior striker on the books.
Spurs have been trying to sign Emmanuel Adebayor for much of this summer, but they have become frustrated at a deal not being completed and have begun to look for alternatives.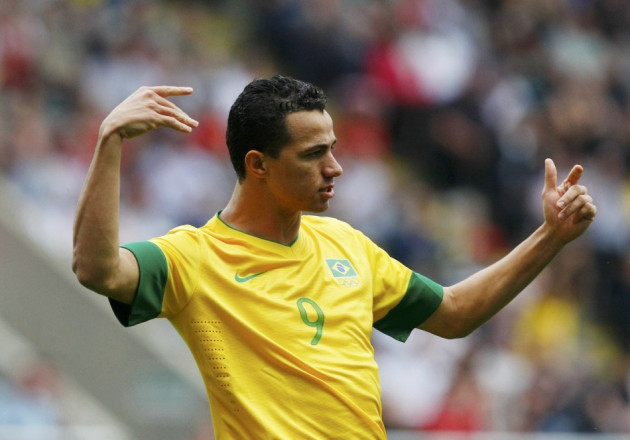 One name that has been repeatedly mentioned is Damiao who is currently in England competing for Brazil at the London Olympics where he has been in superb form, scoring six goals in just four games thus far.
However, Internacoinal president Giovanni Luigi has revealed that the Brazilian side will not part with the striker unless his release clause of £47million is met.
"I think it's very hard for the transfer to happen unless Tottenham pay the €60m (£47m) buyout fee that is included in his contract," Luigi told O Jogo, as reported on goal.com.
"Leandro Damiao has four more years on his contract. He is a very well paid player and has nothing to complain about.
"And we don't need to sell. We are a rich club with an enviable structure."
Tottenham's current record signing is David Bentley who joined the club for £17.5million from Blackburn Rovers back in the summer of 2008 and it is unlikely that they would be prepared to pay such a huge sum for Damiao.
The situation could also change if Luke Modric is finally sold to Real Madrid as Tottenham are hoping to gain a fee of around £40million which would go a long way to helping them find a new striker.
Whether they would be willing to spend the entire fee on Damiao would come down to the decision of Tottenham chairman Daniel Levy who is the man that sanctions all moves in the transfer market.