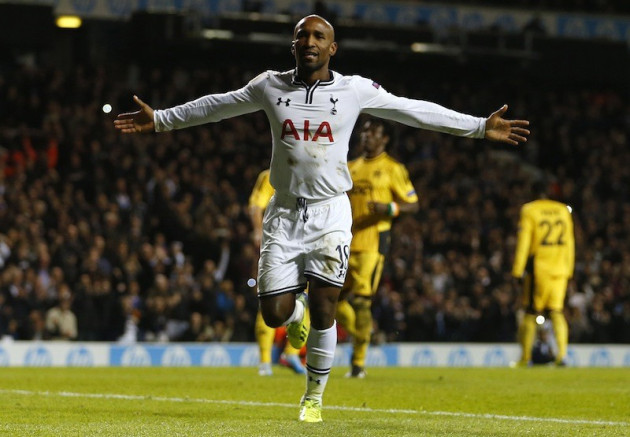 Andre Villas-Boas has further affirmed his desire to keep Jermain Defoe with the manager saying that his goal haul for Tottenham in Europe can inspire the side to greatness.
Defoe broke Tottenham legend Martin Chivers' record to become the highest European goalscorer in the club's history with a current tally of 23.
He will likely build on that further as Spurs progress in the Europa League and Villas-Boas looks to have finally dismissed any talk of a possible exit from the club by saying he hopes the striker's goals can contribute to a trophy in the competition.
"We are all particularly happy for him," the manager told reporters. "It is a great honour and will stay in time like Martin's and will be very difficult to break.
"I hope it means this club will continue on this competition into the later stages to make it even more prestigious for him.
"We were expectant and glad that it happened. We were trying to put him through on goal, Erik did very well to create the chance through the penalty and he slotted it home."
Defoe has been connected with a possible move to the MLS but Villas-Boas insisted that Tottenham want to hold onto him, despite the England international falling behind Roberto Soldado in the pecking order.
And now that he is on a roll in the Europa League - a competition which Villas-Boas has always taken very seriously - it appears very likely that he will stay with the club for the long-term.
Meanwhile Defoe revealed that he had a chat with Chivers about breaking his record and couldn't be more delighted to have been in the presence of one of Tottenham's best players.
"He's a legend," he explained. "I saw him at half-time and he said to me, 'keep it going you'll get it'. So it's nice for someone like Martin to say that.''
The striker also had special praise for Erik Lamela who scored his first goal for the side and showed the spark that has made him the most expensive player in Tottenham's history.
"Lamela was unbelievable tonight, good on the ball, strong," he said. "Sometimes it is difficult coming to a new club at such a young age. I'm delighted for him he got the goal."