Tottenham took a commanding victory today against Aston Villa on Sunday, with Hugo Lloris starting his first league game for the side as Brad Friedel was rested for the first time in 310 consecutive Premier League matches.
The win takes Spurs to fifth spot in the table, and the side are looking a serious threat as they completed their fourth win in a row so far this season.
Gareth Bale and Jermain Defoe both had chances in the first half, but the scoreline was stuck on 0-0 as the sides went into the tunnel at half time. Andre Villas-Boas' pep talk looked to have worked though, when Steven Caulker scored in the 58th minute.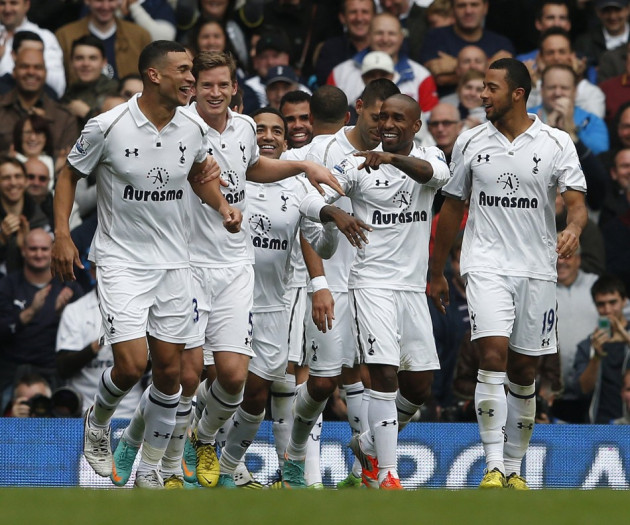 It was Defoe and Bale who did the majority of the work with the first goal, with Defoe's shot from Bale's corner deflecting off Caulker to find the back of the net.
But still, the Team GB man, who has been described by some as a future John Terry, clocked up his first goal for Tottenham and Aaron Lennon followed just nine minutes later to take the score to 2-0.
Spurs continued to have chances, particularly as Bale hit the woodwork towards the end, and Villa were unlucky to go down to 10 men after Joe Bennett left the pitch with a serious-looking injury after the side had used all their subs.
Lloris didn't face any massive tests during the game, but his appearance does bring into question whether Villas-Boas will play him more often as Friedel faces a fight for his place.