Paulo Di Canio believes that Danny Rose has a very bright future ahead of him and insists that the Tottenham youngster can improve to become one of the Premier League's top players in the future.
Rose joined Spurs from Leeds in 2007, and has since had four loan spells away from the club. Sunderland has given him his first regular experience in the Premier League, and the England Under 21 international appears to have established himself in the squad, making 28 appearances so far this season.
And Di Canio, who took over at Sunderland at the end of March, believes the 22-year-old has a very bright future ahead of him after impressing in the few games he's played under the Italian.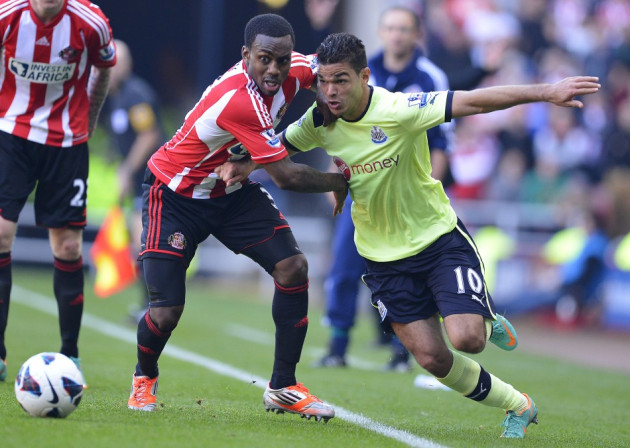 "He's got a great future in front of him," he told the Sunderland Echo. "He's a powerful guy. The strength and elasticity he's got means he can run forward with the ball and beat people easily.
"It's obvious he can play at the top level, but everybody has to improve.
"In my opinion, he can improve a lot defensively. He's an attacking-minded left-back, but he has to improve a lot defensively.
"People have to realise there are two phases in the game - possession ball and non-possession ball. It's crucial to be good in both situations.
"I don't want to say he's not very good when we're not in possession of the ball, but he can improve a lot. He can improve the timing of his tackling and he needs to learn when and how to be aggressive.
"But everybody can improve, and he's only 22.
"It's easy to talk about his quality, but if we don't tell him he has to improve, he's probably never going to."
Di Canio wouldn't rule out the possibility of making a move to sign Rose permanently from Tottenham, explaining: "He's our player at the moment. Sunday will be his last game and then we will see. I don't want to talk about the future because we have to focus on the next game."
Tottenham have had a large number of younger players go on multiple loan spells over recent years, with Harry Redknapp scrapping Tottenham's reserve side in 2009 in favour of sending players on loan for first team experience.
In Rose's case, the left back is clearly showing potential at Sunderland, but whether he fits into Andre Villas-Boas' plans for next season remains to be seen.
Reports this week claimed the Spurs manager hopes to bring Rose back to White Hart Lane permanently in the summer, but Villas-Boas is yet to comment.