United Legend Points Finger At Duo For Tottenham's Woes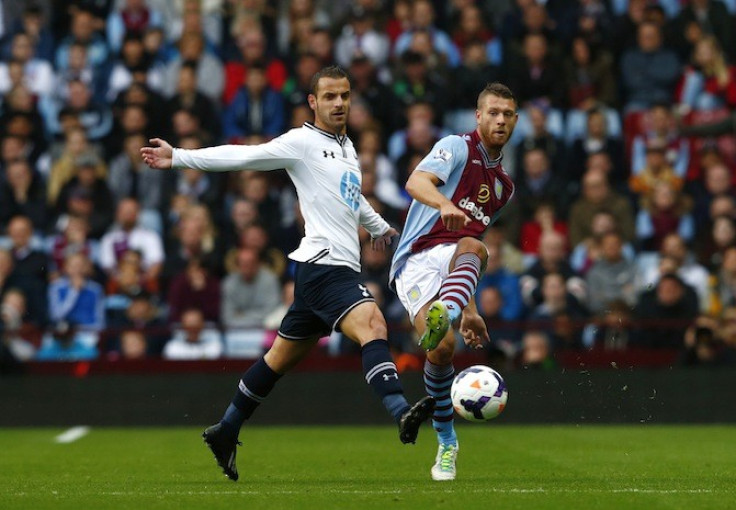 Former Manchester United defender Gary Neville has pointed the finger at Roberto Soldado for exacerbating Tottenham's problems as the side fell to a 6-0 thrashing at the hands of Manchester City, with the pundit also unconvinced over Christian Eriksen's abilities.
Andre Villas-Boas is reportedly in the firing line after the loss which he labelled 'embarrassing' and with Spurs currently sitting in ninth place in the table, it will take a lot of work for the side to get back into their early-season position of being contenders for the title.
And Neville has stuck the boot into Soldado, telling Sky Sports that the striker hasn't yet justified his sky high summer transfer fee.
"He doesn't make anywhere near enough runs," he said. "He's got to adapt quickly. I'm not sure he wants to become alive until the ball reaches the 18-yard box."
Soldado has scored four times for Tottenham in the league this season but with the side scoring nine goals in total in the current campaign their front line is under serious pressure to start producing.
The side are currently two points off a top four spot and despite Eriksen currently being injured and out of action as Spurs lost to City, Neville has questioned why he wasn't signed by one of the top clubs as his contract wound down with Ajax.
He said: "You've got to ask questions why none of the top European clubs have picked him up over the past few seasons."
While over the summer period Andre Villas-Boas and incoming sporting director Franco Baldini were lauded for their signings, who were supposed to fill the void left by Gareth Bale, it seems that it will take some time for the new faces to settle in at White Hart Lane.
© Copyright IBTimes 2023. All rights reserved.