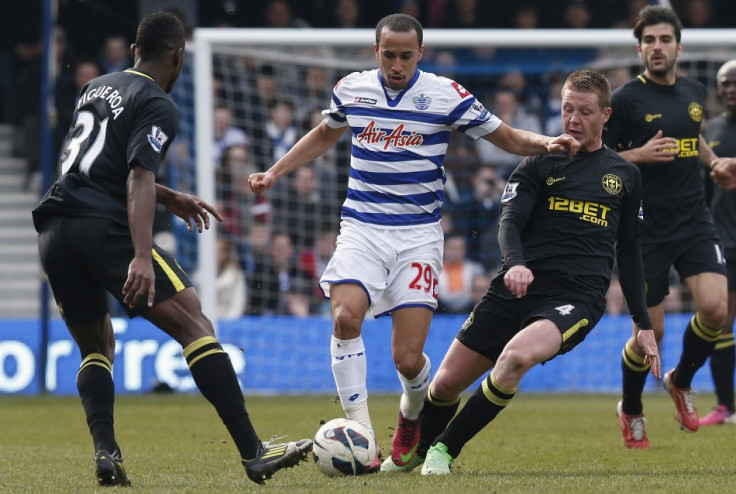 Harry Redknapp believes Andros Townsend will become one of Tottenham's best midfielders in the future, with the 21 year old shining on loan for QPR this year.
Townsend has scored twice in 10 appearances for QPR after making the move to the relegation-bound side from Spurs at the end of January. He wasn't able to save the side from the drop, but his performances, which have earnt him man of the match honours on one occasion, has given hope of success in the future.
While he has been signed to Tottenham since 2009, the England Under 21 international has spent nine loan spells away from the club in that time. This was the first move to a Premier League side though, and Redknapp, who managed Townsend himself at Spurs, believes he will become a worthy player for the north London club.
He told ESPN: "He'll be a top player. He gets at people, he attacks you. [Arsenal] paid £10 million for the left-back and he has ripped him apart.
"He is relentless. He just runs at you, runs at you, runs at you. He has been first-class. It's difficult for him back at Spurs. You've got [Aaron] Lennon and [Gareth] Bale there, so it will be hard for him to play regularly. He'll have his work cut out.
"But he'll be a good player for Spurs next year. He will go back there a better player. He has proved to himself what he can do. He has proved he can play in the Premier League."
Townsend will return to White Hart Lane in the summer, but his future with the club is far from certain, with the decision coming down to whether Andre Villas-Boas believes he can offer a contribution to the squad.
But Redknapp insists that with some experimentation over positioning, Townsend can in fact be an asset for the manager who replaced him last summer.
"It is up to Tottenham. He will want to play," he explained. "He is good enough to play somewhere. And he has proved he can do that.
"I've played him off the right, whereas they played him off the left all the time. I think the right suits him. He comes in off the right and can get shots in. I think it's a move that suits him."