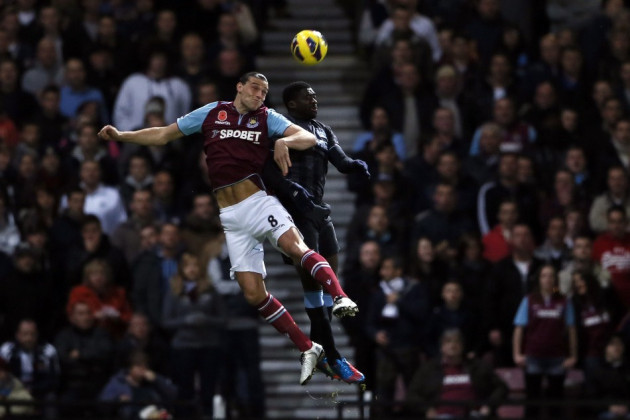 Tottenham Hotspur are reportedly keeping tabs on Liverpool striker Andy Carroll, as Andre Villas-Boas looks to bolster his options up front.
It is understood the 23-year-old, who is presently on loan at West Ham United, does not feature in his parent club's long-term plans. The Merseyside club are open to offers for the England international and will look to re-invest money from the sale into bringing new players to Anfield. The Daily Mail reports Spurs are monitoring the England international's form at Upton Park before deciding on whether or not to make an approach at the end of the season.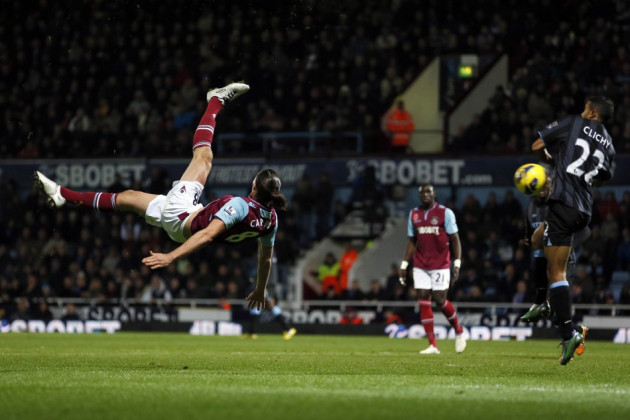 Carroll has yet to score for the Hammers after six league appearances for this season but has impressed pundits and supporters by creating chances for his new teammates using his aerial and physical prowess.
Meanwhile, Villas-Boas insists he is happy with forward Emmanuel Adebayor and has no issues with the player's attitude.
The Togo international has yet to score or start a match for Tottenham this season, after finishing last year as the club's top scorer; while on loan from Manchester City. Rumours suggested the 28-year-old had fallen out with Villas-Boas but the manager dismissed the speculation and claimed it has been Adebayor's injury problems that kept him out so far.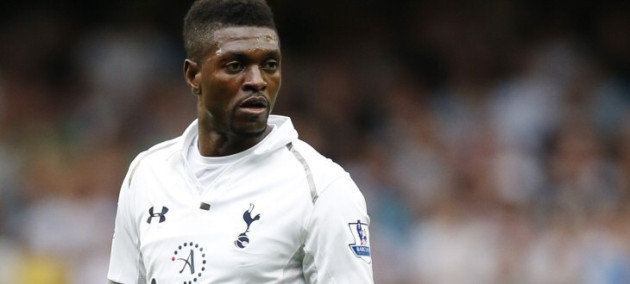 "We're quite happy with his attitude. He had an injury which took him out for six games and then another injury took him out for two games. We have the injury records if you want to look at them. From the 11 that we've played, I think he's been out for eight of them and he wasn't here at the start of the season," ESPN quoted Villas-Boas as saying.
"In the games when he was available he showed the quality striker that he is. We have no doubts whatsoever. We have him fit now and hopefully ready for the next upcoming games. We know his ability," the 35-year-old added.
Adebayor moved to White Hart Lane, from the Etihad, in the summer for £5m. Spanish side Atletico Madrid have been linked with a move for the striker, as a replacement for Radamel Falcao, who has been attracting interest from Chelsea and City.