Shakhtar Donetsk winger and Tottenham target Willian claims he is still keen on a move to European champions Chelsea, when the January transfer window opens.
The Brazilian was the subject of interest from both Chelsea and Spurs in the summer, with Sky Sports reporting a £11.8m bid from the White Hart Lane club.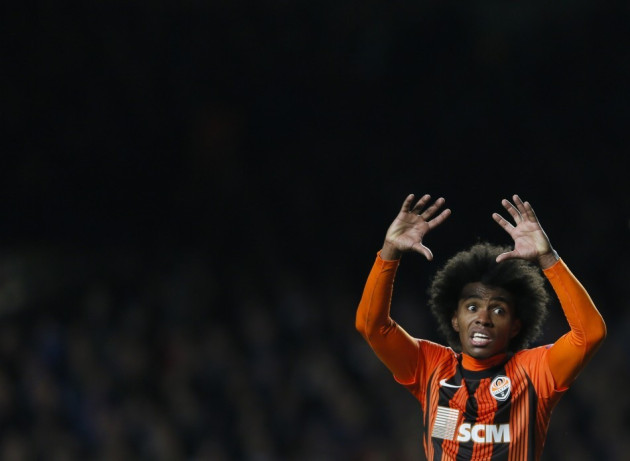 "My goal is to play for a bigger club in a high level league... If I tell you that I was happy [that the Chelsea move fell through], I would be lying. My desire was there, with a €25million (£20.3 m) offer from a big club like Chelsea," the 24 year old said to ESPN Brazil.
"I wanted to pack my things and go, but I can't do that as I am under contract. It shows how much Shakhtar like me and shows that I am doing a good job, which is why they wanted me to stay," he added.
The former Corinthians star, who has admitted he remains in contact with AVB, added Serie A champions Juventus were also interested in his services and they too tabled an offer, only for Shakhtar to hold him back again.
"I have tried to convince them many times to let me go. I know that Juventus and Chelsea have made offers to buy me and that motivates me a lot. The club know that I want to leave, everyone knows that. The president has told me that he'll let me go for €30million (£24.4 m) and my intention is to sign for a big club," the winger added.
Willian, who can operate either as an attacking midfielder or winger, has continued his good form this season. He has scored four times from five appearances in the Champions League to help Shakhtar to a spot in the last 16, at the expense of Chelsea. The Donetsk outfit will now face German champions Borussia Dortmund.