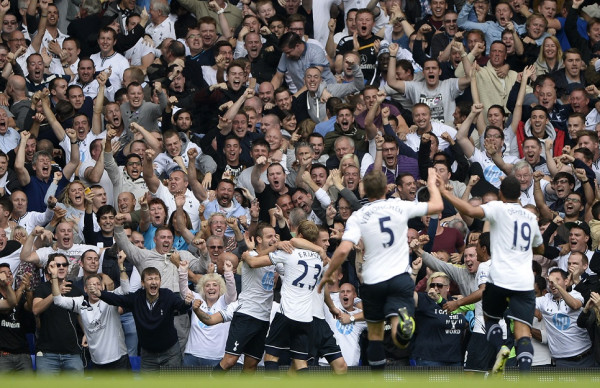 Charges against three Tottenham Hotspurs fans who allegedly chanted the word "Yid" have been dropped by prosecutors.
The trio was accused of a public order offence for using the word during matches in October and November last year.
Gary Whybrow, 31, Sam Parsons, 24, and Peter Ditchman, 52, all appeared before magistrates after allegedly using the language at the Premier League club's White Hart Lane ground.
Whybrow, from west London, and Parsons, from Amersham, Buckinghamshire, were charged following Tottenham's Europa League match against Moldovan side FC Sheriff on November 7, while Ditchman, from Bishop's Stortford, allegedly used the language as his side took on West Ham on October 6.
But the Crown Prosecution Service has closed the case after deciding there was insufficient evidence to prove the men had used the word in "threatening, abusive or insulting" manner.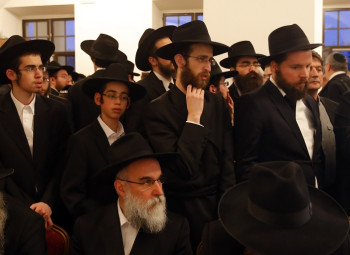 Background
The case reignited debate over the use of the word "Yid" and its connotations.
Spurs, which has a large Jewish following, has for years been targeted with anti-Semitic taunts from opposing fans. Spurs fans claim their use of the words "Yid", "Yids", "Yid Army" and "Yiddos" are chanted out of defiance.
Last year Prime Minister David Cameron said Spurs fans should not be prosecuted as he believed the use was not "motivated by hate".
What does Yid mean?
The word Yid is short for Yiddish, which literally means "Jewish".
Yiddish is the Jewish language that dates back to the 9th or 10th century and is made up of Hebrew, a type of German and other European languages.
Like many derogatory words, Yid started as an inoffensive term. But over time it began to take on a negative connotation.
The rise of "Yid" as a pejorative word emerged as parts of London became more populated by Jews. But the meaning of the word has seemingly come full-circle as Spurs fans use it as a badge of honour, an act of defiance against rival football fans who use it as a tool to offend.