Chris Coleman has pinpointed Crystal Palace and Wales starlet Jonathan Williams as the next big thing for the country's hopes of qualifying for a major tournament, comparing the youngster to Tottenham star Gareth Bale.
Coleman has been working closely with the Wales players over the past week and a half as they aimed to keep their slim hopes of World Cup qualification alive.
And while the side blew their chances of going to Brazil with a 2-1 loss to Croatia last night, Coleman insisted that Williams will turn out to be as important to the squad as Bale.
"In the next couple of trips you will be asking me about Jonny as much as you do about Gareth Bale," Coleman said, according to London24.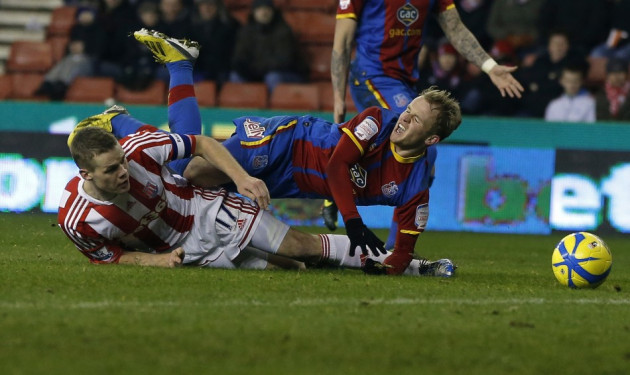 "He will go to another level and you can see why everyone is so excited. He's still got a lot of work to do but he's certainly a gifted player."
For Williams, the ability to play alongside the likes of Bale and Craig Bellamy has given the 19-year-old midfielder a huge lesson, and despite losing to Croatia he insists he was thankful to take part in Wales' latest matches.
"It was an unbelievable experience to play alongside the likes of Gareth Bale and Craig Bellamy," he explained. "I really enjoyed my full senior debut - I've come a long way - but it's just a shame about the result in the end.
"I think three points in two games is not bad. Not many people expected us to beat Croatia but we came close and gave them a good game. It shows we're coming through as a team and improving every game.
"It was a hard night. I thought we played really well first half. It's a shame we couldn't take that into the second half.
"When you're playing against the likes of Luka Modric, they're going to be good, they're going to keep possession and they came onto to us in the second half. We had to put the work in but you can't fault the lads' effort."
Bale has been on fire for Tottenham this season, scoring the winning goal on multiple occasions to be an integral part of their challenge for a Champions League spot.
Illness stopped the winger from being able to put in a full 90 minutes against Scotland, and Coleman had to rely on Williams, who was making his debut, to provide cover in the midfield.
Crystal Palace coach Ian Holloway has described Williams as the side's own David Silva for his sills in the middle of the park.