Lewis Holtby is determined to help Tottenham become recognised as the best club in London as Andre Villas-Boas' side look to finish ahead of Chelsea and Arsenal.
The last time Tottenham finished above either Chelsea or Arsenal was back in 1995 when Gerry Francis led them to seventh in the league. In that time their London rivals have won numerous trophies, while Spurs have just two league Cup triumphs to their names.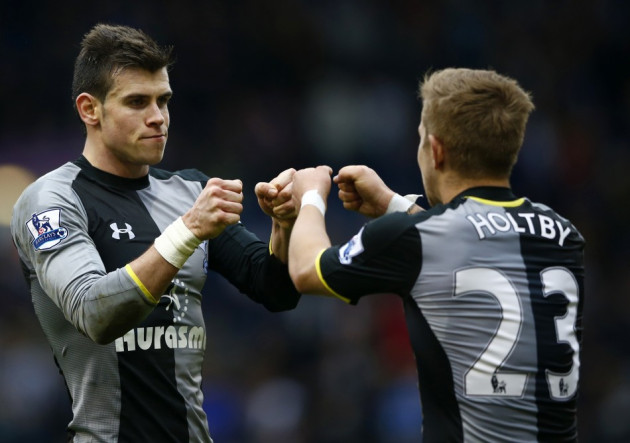 However, this season it could be a different story as Spurs are currently third in the table and are the odds on favourites to win the Europa League after winning their first leg against Inter Milan 3-0.
Holtby believes that Tottenham can win the European trophy and wants to help the club achieve its dream of playing regular Champions League football.
"Tottenham are a massive club. In Germany, they're not seen as such perhaps, but people must come here and see what a club they are," Holtby told Goal.com.
"We have a good team and a good team spirit. We are all very professional over here. We should not be underestimated given the quality we have in the squad. I have a feeling we could win [the Europa League] but that will be tough.
"There is still a long way to go. We still have to play the second leg against Inter. We want to play in the Champions League and to be the best team in London."
Holtby was persuaded to leave Schalke in January, who were still in the Champions League at the time, and it seems as though Villas-Boas was one of the main reasons behind his decision to come to England.
"He [Villas-Boas] impressed me from the very first conversation," added Holtby. "He wanted to have me. The talks were great, he is an experienced coach despite his young age.
"The talks with him were a huge incentive for me. The whole package - coach and club - fit perfectly with me. He is very close to the team; sometimes he's one of the guys but he can also be harsher. He exudes authority."