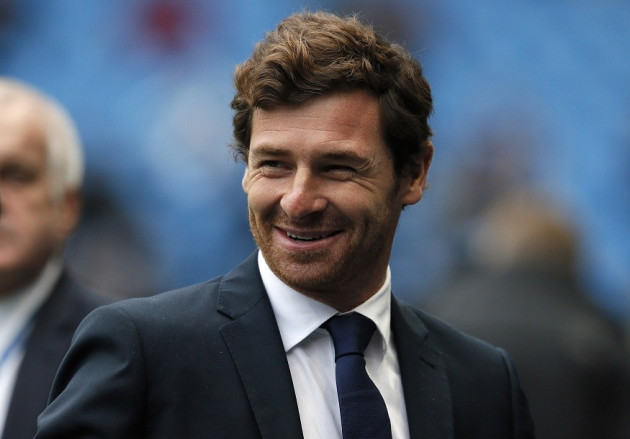 Tottenham Hotspur boss Andre Villas-Boas was in a relaxed mood after watching his side secure a 2-0 win against Tromso in the Europa League as he joked with journalists that Sir Alex Ferguson would do a better job than him at White Hart Lane.
Former Spurs chairman Alan Sugar had gone on a national radio station to air his concerns about Villas-Boas and suggested that a dream scenario would see Ferguson come out of retirement to replace the struggling Portuguese manager.
But Villas-Boas was clearly unconcerned about the rumours after watching his side secure a comfortable victory in Europe and finish top of their group.
"I think it is pretty fair (to say Ferguson could do better)," Villas-Boas declared with a big smile in the post game press conference. "With the record Ferguson has, he would be a pretty good manager in any club in the world."
The former Porto and Chelsea manager has faced numerous questions about his future since the 6-0 humiliation at the hands of Manchester City and will be desperate for his side to bounce back this weekend.
However, it will be far from easy as they face a Manchester United side on a high after their impressive 5-0 win over Bayer Leverkusen in the Champions League.
Yet Villas-Boas believes his side will be full of confidence for the visit of United on Sunday.
"I am very happy for the players to have bounced back from the defeat against Man City," added the Tottenham boss. "Obviously the opponent we have on Sunday is the biggest that we can have.
"But to prepare for that game, it was important to get back to winning ways tonight and we did it in a fashion where we looked solid and created lots of chances. I am extremely happy with the performance and result."
Villas-Boas also gave his support to Roberto Soldado who failed to score in the win over Tromso and has still fired just one league goal from open play since joining Tottenham from Valencia in a deal worth £26m.
"He had good movement and he was involved in a lot of phases of play so I am happy (with him)," declared Villas-Boas. "He needs a goal and he couldn't finish any of the situations (tonight) but generally his movement was good movement.
"He just needs one goal. It can happen to any striker. They live off the confidence of goals. At the moment it is not happening for him but he is trying. We spoke before the game and he understands that for his confidence it is important to get the ball in the back of the net.
"He is already on a good goal tally for the season. He needs more particularly from open play. We are very patient."