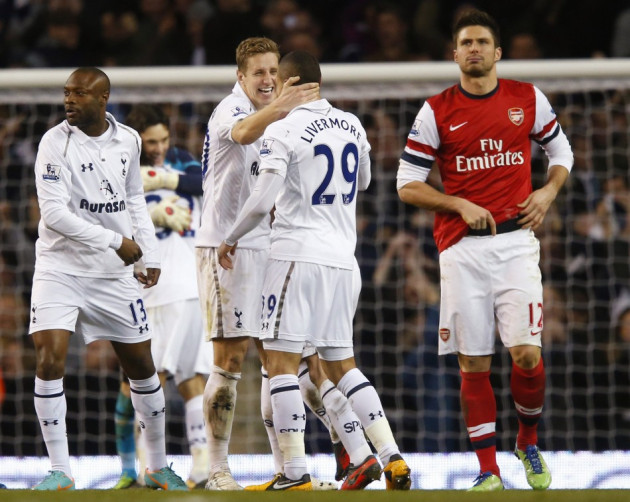 Michael Dawson has revealed the difficulties in being left on the bench last season as the defender insisted that he never lost belief that Andre Villas-Boas would hand him a chance to shine at Tottenham.
Dawson was out of favour with the incoming manager from day one, with the Spurs captain coming very close to signing a deal to move to QPR in the 2012 summer transfer window.
But after the deal fell through at the last minute, he worked hard to show he was capable of being a regular starter for Tottenham, and became an integral part of the backline as they finished the season with their highest Premier League points tally.
And Dawson says that the months he spent on the bench at the start of the season gave him even more resolve to prove he was worthy of selection on a regular basis.
He told the Haringey Independent: "As a player you have dips in form, when I wasn't in the team for a three months of the year I came in and worked hard, I always backed my own ability, I always believed I could get back in the team and I showed the manager I was up to playing.
"When you get your chance you've got to make sure you take it and fortunately last year I did that."
Dawson so far has four England caps to his name and with the Brazil World Cup rolling around next year, every player on the fringe of the national side will be hoping that their performances can warrant selection from Roy Hodgson.
Playing regularly for a club like Tottenham, Dawson is certainly putting his name in the mix for a call-up, but the 29 year old insists he's just concentrating on working hard for his club at this stage.
"All I concentrate on doing when I get asked this question is keep my head down, do as well as I can for Tottenham and the international career will take care of itself," he explained.
"All I can do is keep my head down and see where it takes me."