The Belgian national team has confirmed that Moussa Dembele will miss the international fixtures over the week owing to a hamstring injury he picked up with Tottenham. The midfielder missed their fixture against Manchester City but was called up to the national team by Roberto Martinez, only to sit out this time around.
Belgium play Bosnia & Herzegovina and Gibraltar over the next couple of weeks and the former Everton manager will be looking to start their World Cup Qualifying campaign with a win after an underwhelming run in Euro 2016 where they crashed out in the quarter-finals to Wales. Dembele's absence could be a blessing in disguise for Spurs, who have a host of fixtures coming up after the break and will need their players fit to keep themselves in contention across four competitions.
Dembele was banned for six games for his clash with Diego Costa last season against Chelsea and has not been a regular member of the current Spurs squad through injury, which he picked up against Sunderland. He will be hoping to be back fit after the international break, with Spurs set to play arch rivals Arsenal in November.
Meanwhile, Tottenham manager Mauricio Pochettino has claimed his side need to have the ambition to fight for titles this season following their latest impressive victory over City. The Argentinian boss hopes the win over the Premier League leaders could serve as a springboard for the remainder of the campaign, having missed out on the title last season.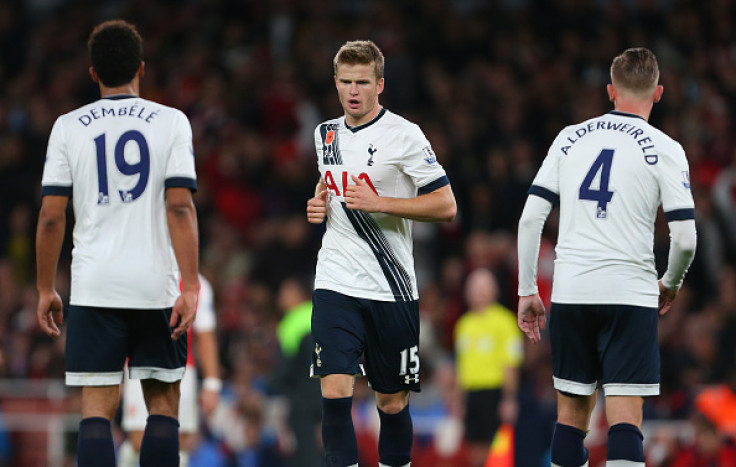 "For our supporters, it's exciting and the energy they transfer to us is fantastic. For us, we need to be clever," Pochettino told the Tottenham official website. "It's only the beginning of the season. It was a good game but we need to use it to try to improve every day and every game."