Tottenham Hotspur have been told to resist selling Harry Kane and Dele Alli as the pair are "irreplaceable", according to ex-Manchester United defender Gary Neville. Though Spurs have secured second place in the Premier League they will end the campaign without a major trophy for the 17th time in 18 seasons.
The North Londoners' success has caught the attention of heavyweight sides across Europe with Inter Milan plotting a move for manager Mauricio Pochettino, while Kane and Alli have both been subject to interest from Real Madrid.
Victory over United, which cemented the runners-up spot for Tottenham, drew an end to the club's time at White Hart Lane – their home since 1899 – and triggers the start of a new era when spending in the transfer window might only be financed by outgoings. But Neville says offloading the likes of Kane and Alli is not worth the risk, as quality replacements are few and far between.
"The job Mauricio Pochettino has done is wonderful," the eight-time Premier League champion told Sky Sports. "He's got a team that's got resilience and robustness about it, but it also represents Tottenham. It's got some local lads in there as well and that's important. They play the right way and have a toughness I've not seen from a Tottenham team in the last 15 to 20 years.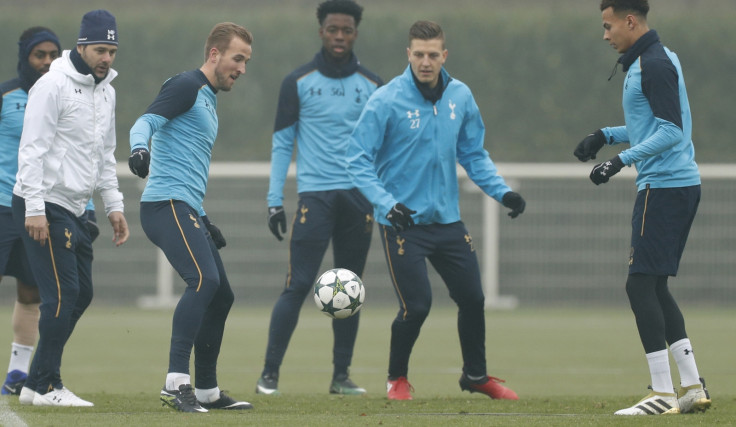 "They have to hang on to two or three players. Dele Alli and Harry Kane have to stay at this football club in this next 18 months to two years because the message when they go back to White Hart Lane is that they want people to pay more money and fill that stadium every single week.
"The third person they need to keep is the manager. He's probably number one because he's an absolutely fantastic manager. Those three are key to go into the new stadium and I think it's impossible that Daniel Levy will send a message to the fans, to the football club, that we are retreating going to Wembley next year and beyond into the new stadium.
"They have to keep those players. They will keep those players. It's a short-term investment to think you can pull in £50m, £60m or £70m for Kane and Alli but the reality is you never replace them. They went through that before with Gareth Bale and it took them three or four years to get over that."
Bale was sold by Tottenham to Real Madrid in the summer of 2013 and it took three seasons for the club to return to the Champions League, a competition they will play in for a second straight campaign next term. Both Pochettino and Levy have warned the club may be forced to cut back their spending in transfer markets across the next few years as they take the hit from the investment in their new £800m stadium.