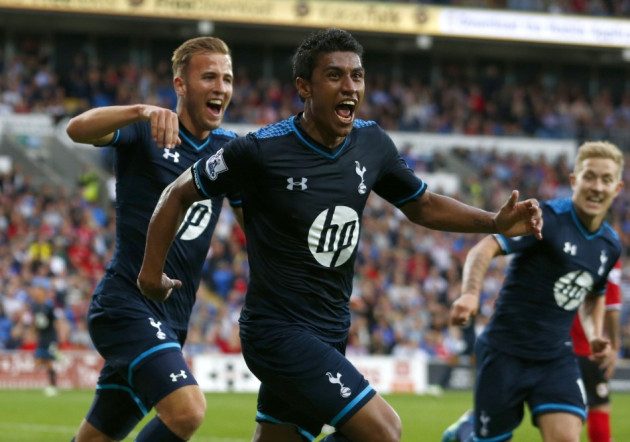 David Ginola claims his former club Tottenham Hotspur are capable of winning the Premier League this season.
Spurs finished fifth last season and were heavily relying on Gareth Bale, who was impressive during the previous campaign. However, the Welshman left the club and completed £85.3m world record move to Real Madrid in the closing days of the transfer window.
Andre Villas-Boas has spent over £100m in signing seven new players in the summer. The new additions have adapted quickly, which saw Spurs win four out of their first five games in the league. They sit second in the league table, level on points with first place Arsenal.
"Why not win the title? The season in England is long but they can do it. The crucial moments are in the spring - in March and April - and Spurs for some reason have sometimes found it hard at this time," Ginola told Goal.com.
"But they have a better squad to deal with that this year. They are playing as a team rather than relying on Gareth Bale so much. Last year, you knew Bale would produce some magic but AVB wants to focus more on the group now.
"Now other players are more likely to take responsibility and [Gylfi] Sigurdsson is a good example of that because he scored two goals in the win against Norwich. The squad is very balanced and that is the best way. You saw with Bayern Munich they won everything last season by playing as a team, being balanced and having quality in all areas," he added.
Meanwhile, the former French international hailed Christian Eriksen for his debut performance during Spurs' 2-0 win over Norwich City. Ginola believes the Danish playmaker will be an important player in AVB's side for the future.
"Eriksen took no time to step in and start playing at high quality. He seems already appreciated by the fans and players and he is very young," he said.
"That is very important to me. They have spent the money wisely, bought young talents and have a bright future. They are thinking about this season, yes, but also the next three or four. There is a core of young players now who will grow up in the club and become part of the club," Ginola concluded.