Harry Redknapp says he is concentrating on taking three points from Tottenham on Saturday, with the former Spurs manager insisting that there is no bad blood with either Daniel Levy or Andre Villas-Boas.
Redknapp was sacked by Levy at the end of last season, despite taking the north London club to a top four finish which cruelly didn't afford them a Champions League spot.
Tottenham said the reason for letting go of the outspoken gaffer was to go in a different direction, with the club taking on the latest sacking from the Chelsea managerial conveyer belt in the form of Andre Villas Boas to drive the club forward.
But Redknapp insists he holds no grudges against the club, as he looks to manage against them for the first time since leaving the post and save QPR from relegation.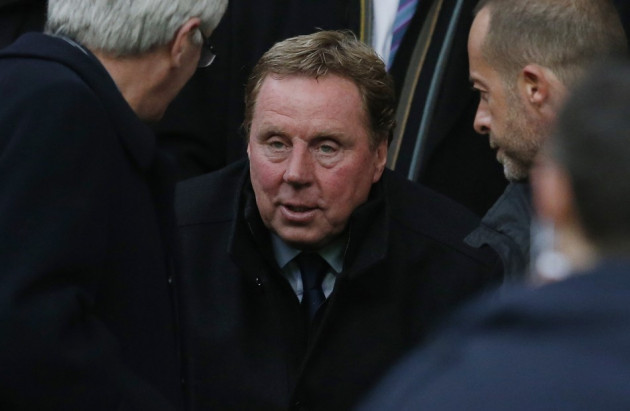 "If I see Daniel, I'll shake his hand, no problem," he said, according to Goal.com. "On the day I started at QPR, the first call I got was from Daniel wishing me luck.
"What's happened has happened and is in the past. He is the chairman, he decided he wanted a change of direction with regard to the manager and that's that.
"I thoroughly enjoyed my time at Spurs but now my focus is to get three points for Rangers when we play them because we are in a lot of trouble at the bottom of the table."
Redknapp acknowledged that what happened at Tottenham was just business, and extended an invite to Villas-Boas for a drink after Spurs and QPR square off on the pitch.
"It's business," he explained. "All I want to do is win the game and then afterwards have a glass of wine with Andre if he fancies one.
"Life does move on. That is football. I have not got a problem with anyone at Tottenham, for sure."