Scott Parker says he plans to be as useful for England as Ryan Giggs is for Manchester United, with the Tottenham midfielder insisting that age is just a number in international tournaments.
Just two players in the England squad selected for the World Cup qualifiers this week are 21 or under, with Steven Caulker and Alex Oxlade-Chamberlain joining a squad with a wealth of experience.
Giggs has signed on for another year at United, and Parker believes that his performances are an inspiration to older players as they aim to stay at their peak for longer.
"I don't think age makes a difference," Parker told the Sun. "I think a lot of people are hell-bent on age or bringing players through.
"I just think if the player is playing good enough, they are the ones you pick.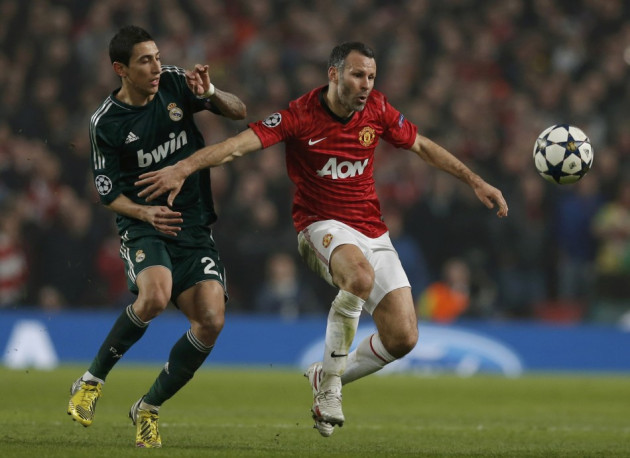 "I do think there is a good blend and certainly a place for senior players with a young squad.
"I think we said it going into the Euros - that we have got a good blend of senior players and youngsters. I don't get the age one really, maybe because I'm 32.
"I saw Ryan Giggs against Real Madrid in the Champions League the other day and he is running more than anyone else.
"It's not something I really buy into. I just think if you are good enough, fit enough and the manager feels you are good enough to do the job, you do it."
While many players have to adapt their game as they lose pace towards the end of their careers, Parker thinks he will be able to continue in his all-action style as he approaches his mid-thirties.
"I don't think I'll really have to adapt massively, not like certain players I look at and think maybe they will have to," he explained.
"I really enjoyed the Euros. It was such a massive experience for me, something which I have always wanted to do was play in a big tournament.
"It was my first one and it came at a late point age-wise in my career. It does keep the fire burning in my stomach and obviously I want to get to Brazil if I can.
"There is a long way to go between now and then but it is something I aim to do.
"I think I have got a genuine chance if I get as fit as I can and maintain the best form I can."