Tottenham manager Andre Villas-Boas has responded to reported criticism from his predecessor Harry Redknapp.
The former Tottenham manager was sacked during the summer and replaced by Villas-Boas who had come under pressure after failing to gain a Premier League win in his first three games in charge.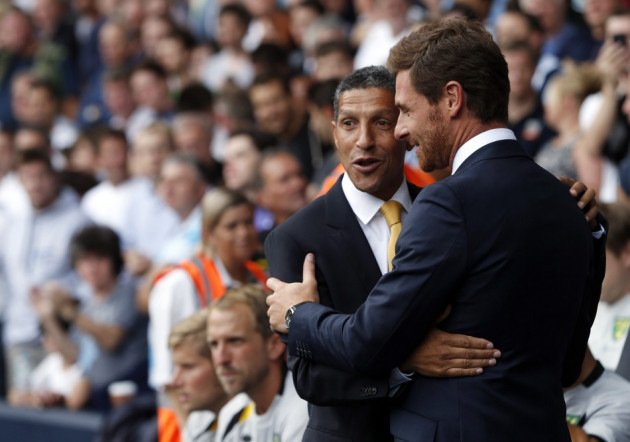 However, Spurs got their first win of the season against Reading and Villas-Boas was able to respond to Redknapp's claims that players would be 'baffled' by managers who prepare '70-page dossiers'.
"In the end it's not about the manager, it's about the players," Villas-Boas told Sky Sports. "Different kinds of managers have different leadership styles and the way they go about his business."
The former Chelsea boss had come under scrutiny when it was revealed that he had applied for the role of Burnley manager, only to be rejected because of the complicated language he used.
"The language and jargon of football gets worse by the day. Villas-Boas uses a lot of it. Would Burnley players have ever understood what he wanted if he'd told them to "solidificate" or some of his other terms?" revealed Burnley chief executive Paul Fletcher.
With Tottenham still coping will the loss of Raphael van der Vaart and Luka Modric, Villas-Boas knows that it will take time before the side begin to gel and play the football he wants.
After the 3-1 win against Reading, the Portuguese manager believes that his side are beginning to adapt to the style he wants.
"I'm extremely happy with the performance," said Villas-Boas. "The players showed tremendous commitment, responsibility and concentration.
"They understood that we have been working so hard and they deserved to get this first win so the way they came into the game with that focus of wanting to put things in their place was very pleasing to see.
"They kicked out the anxiety and played in such a confident and concentrated way that they were able to express their talents and have fun in the game."