Harry Redknapp believes that Tottenham will finish above Arsenal this season and that the Gunners will struggle if Robin van Persie leaves the club.
The former Spurs manager has given his predictions for what he believes will happen in the upcoming Premier League season, with Manchester City his favourites to retain the title.
"I suppose City will be favourites and then Man Utd, Chelsea and Tottenham again," Redknapp is quoted as saying in the Daily Mail.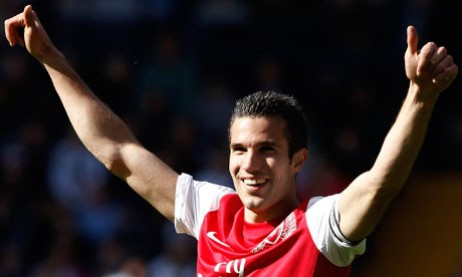 "Arsenal will be in for a tough season this year if they lose Van Persie, I think they've got it all to do and Tottenham could finish above them this year."
Van Persie could yet end up playing for Manchester United next season and Redknaopo believes they will be the nearest challengers to City.
"[Sir Alex Ferguson] will want to win a trophy this year and they'll push Man City all the way," added the former Portsmouth manager.
While he believes it will be a difficult season for Arsenal, Redknapp thinks that Brendan Rodgers could enjoy a successful season at Liverpool.
"I think Liverpool will do better. People say there's a long rebuilding process going on at the club, but they'll be there. They've got fantastic players in my opinion - [Luis] Suarez, [Andy] Carroll, [Steven] Gerrard, [Jamie] Carragher, Glen Johnson, a great goalkeeper in Pepe Reina and some good central defenders. They should be pushing for the top four."
Another side that Redknapp feels mat struggle to replicate the achievements of last season is Newcastle. Alan Pardew's side shocked many to claim fifth place, but with Chelsea and Liverpool strengthening it will be difficult to claim a top six finish.
"If Alan [Pardew] gets [Newcastle] into the top five again, top six even, it will be a miracle. He'll do well if they finish seventh or eighth this year.'"