Tottenham manager Andre Villas-Boas will finally have more options in attack after it was announced that Emmanuel Adebayor had joined on a permanent transfer.
The deal to take Adebayor to White Hart Lane from Manchester City had hit a number of complications, but it was today confirmed that the deal has now been completed.
Adebayor enjoyed a successful loan spell at the club last season as he managed to score 18 goals in 37 appearances for the club, establishing himself as an immediate fan favourite despite his links with Arsenal.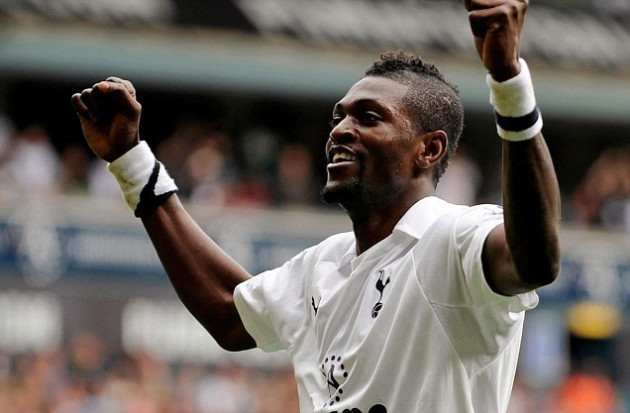 Tottenham were keen to push through a deal for Adebayor as Villas-Boas went into the first game of the season against Newcastle with just one senior striker in Jermain Defoe.
There had been a sense of confusion about the deal for Adebayor, who was said to be demanding some of the transfer fee, but he revealed how pleased he was that the deal has finally been completed.
"I am pleased to be signing for Spurs on a permanent basis after finally agreeing my departure with Manchester City," Adebayor told the clubs official website.
"It may have taken longer than expected but I am delighted to be back at Tottenham Hotspur. I really enjoyed my time here last season and I am hoping we can achieve great things together again."
There was no suggestion of the fee, but it was previously reported that Tottenham had agreed to pay around £5million for the 28-year-old.
"I'm back!!!! Tottenham here I come!! I'm hungry for goals...Get ready," read a message on Adebayor's twitter account just minutes after the deal was announced.
It has been a busy day for Tottenham who also agreed a deal with Norwich City for Sebastien Basong to join the club.