Friedel Loses Battle with Lloris as He Prepares to Return to Blackburn – Report
Brad Friedel has been offered the chance to leave Tottenham in January as new Blackburn boss Henning Berg attempts to sign the veteran goalkeeper on-loan until the end of the season.
The Daily Mail has reported that Berg has been in negotiations with Tottenham over the course of the week and is hoping to persuade the club to allow Friedel to initially leave on-loan and then sign a permanent deal in the summer.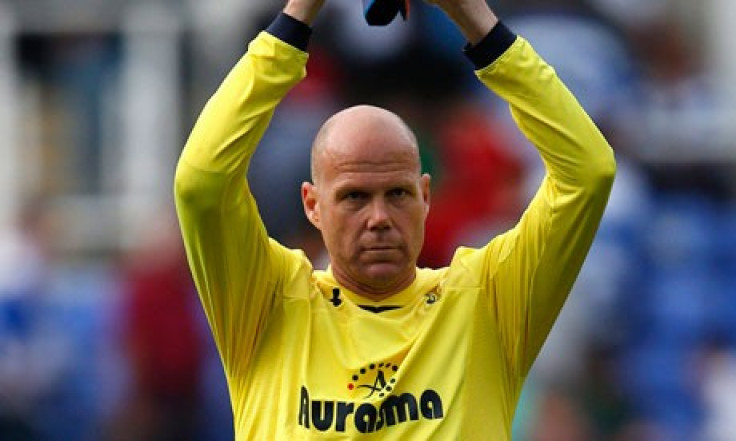 Friedel spent eight years playing at Ewood Park and was almost an ever present in the side for his entire career at Blackburn before moving to Aston Villa and eventually Tottenham.
He started every Premier League game for Tottenham last season but has found competition in the form of France captain Hugo Lloris who ended the American's record of 310 consecutive Premier League games.
Lloris has consistently stated that he wants to be the number one at Tottenham and was handed the chance to make his case in the recent north London derby against Arsenal last weekend.
The 25-year-old has made seven appearances in all competitions and is viewed as the man that will eventually succeed Friedel as he is some 16 years younger than the former Liverpool stopper.
Spurs manager Andre Villas-Boas has found it difficult to make his mind up about who should be first choice and has continually changed his keeper, which certainly has not helped either player feel settled.
The Mail believes that while Tottenham may be reluctant to allow Friedel to leave, the player may be tempted by the chance to return to a club so close to his heart.
With the offer of a chance to move into coaching once his player career comes to an end, it could be an opportunity that is simply too good to turn down for Friedel.
© Copyright IBTimes 2023. All rights reserved.