Tottenham's youngsters will have the chance to impress on live television after it was announced that their NextGen series game against Barcelona will be shown on Eurosport.
The European competition, in its second season, showcases football's future stars and features some of the biggest names in club football.
Won by Inter Milan last season, the NextGen series is designed to help young players transition to the first team and get used to playing in differing conditions across Europe.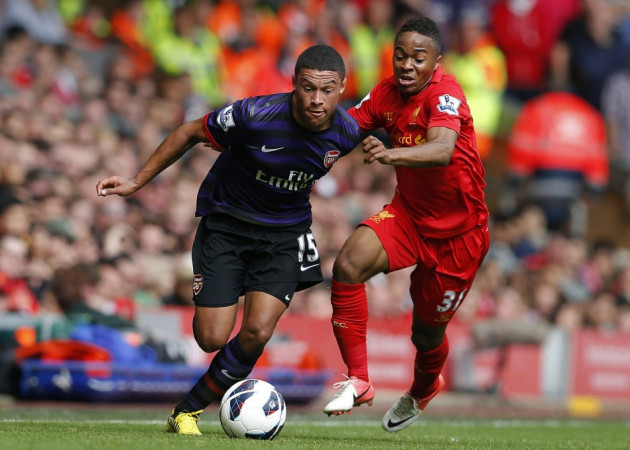 Fans will now have the chance to watch the games even if they can't make it to the grounds after it was announced that Eurosport had agreed a four-year broadcasting agreement to show a minimum of 18 games
Kicking off with Tottenham Hotspur vs. FC Barcelona on the 13th of September, the deal gives fans in 59 countries the chance to watch the rising stars of some of the world's best clubs, including Chelsea, Arsenal, Juventus and Borussia Dortmund, battle it out for the NextGen Trophy.
"This partnership will now enable millions of fans from across Europe to watch the next generation of footballing stars compete for the NextGen trophy. This is a great step forward for the tournament and we are delighted to have signed with such a major broadcaster," said NextGen chief executive Marcus Keane.
A number of players have recently graduated from their clubs' youth sides to the first team, including Raheem Sterling of Liverpool and Gary Gardner of Aston Villa, and Tottenham have high hopes for striker Souleymane Coulibaly.
The 17-year-old was the top scorer at the FIFA Under-17 World Cup as he fired in nine goals in just four games to catch the eye of Tottenham, who signed him after the competition in the summer of 2011.
The group stage matches already confirmed for live broadcast on Eurosport are:
13th September - Tottenham Hotspur vs. FC Barcelona (20.00 CET)
26th September - Internazionale vs. Borussia Dortmund (19.00 CET)
3rd October - Vfl Wolfsburg vs. FC Barcelona (17.30 CET)
31st October - Juventus vs. Manchester City FC (19.00 CET)
7th November - Borussia Dortmund vs. Internazionale (18.00 CET)
19th December - Paris St. Germain vs. Juventus (17.00 CET) *TBC*