Tottenham Star Townsend Says He Needs To Adapt To Pochettino's New Demands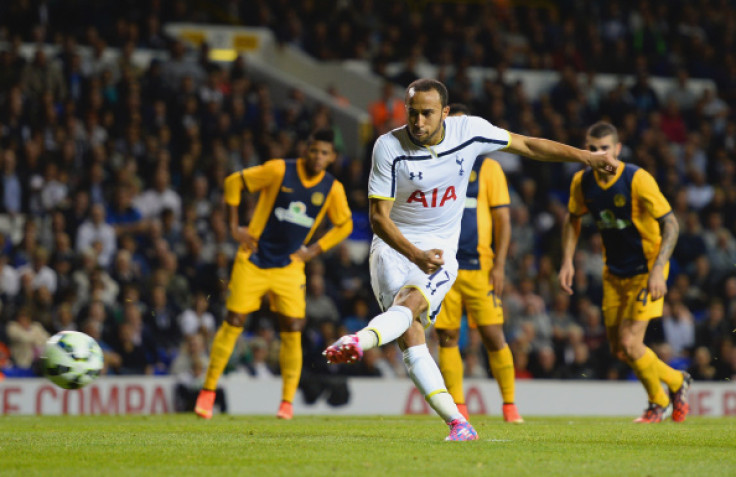 Tottenham star Andros Townsend has revealed that even though both Mauricio Pochettino and Andre Villas-Boas use a similar 4-2-3-1 formation, the Argentinian manager demands the wingers to come inside while the Portuguese wanted them to stay wide.
The English international was a crucial player for Villas-Boas during the first part of last season but is struggling to convince the new manager to give him a place in his starting line-up.
Townsend is indeed yet to start a Premier League game while his only starting appearances came in the Europa League and Capital One Cup, when Pochettino opted to give a chance to the fringe players.
The 23-year-old winger is confident of overcoming the situation in the future, but demands time to adapt to Pochettino's demands.
"I prefer being on the right side. The manager's formation is new to me but I'm learning" Townsend told the Tottenham Journal.
"We've had some chats about how he wants me to play and I'm trying to implement that when I go out on the field. It's going to take time but I know I can fit into this formation."
Speaking about the differences between the new manager and Villas-Boas, the 23-year-old said: "He [Pochettino] likes his players to come inside, to get through on goal more as opposed to staying wide and taking on the player one v one.
"It's definitely something I've got to learn but I'm young enough and I'm hoping to learn so hopefully I can get there. I think I'm improving in every game. Of course I'm not where I want to be at the moment but I'm getting games under my belt. I'm slowly getting my fitness better and with every game I'm improving.
"Hopefully, with a few more games in the Europa League and the cup games, I might be ready to challenge for a Premier League spot."
Nevertheless, having played an important part in Wednesday's 3-1 victory over Nottingham Forest, Townsend urges Pochettino for a chance to prove his worth in the crucial North London derby on Saturday.
"Of course I want to be involved, but you'd have to ask the manager whether I'm going to be involved," said Townsend.
"I know, even though we've not been in the best form of late, that all the boys are confident. We're a confident group so we're not going to be going there thinking we've not won in four years.
"We're going to go there with confidence sky high and knowing, believing we can get a result if we're playing well."
© Copyright IBTimes 2023. All rights reserved.