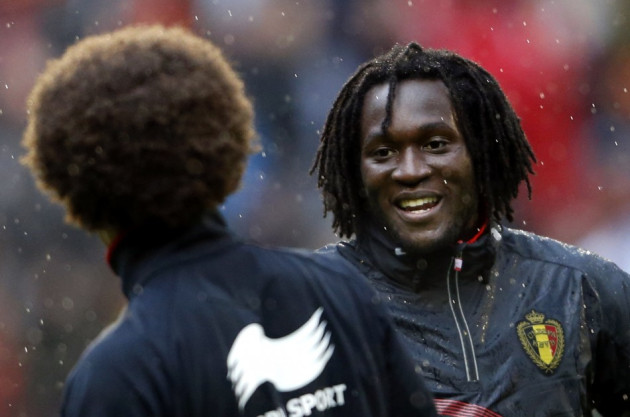 Aston Villa manager Paul Lambert has revealed that he wanted to pursue Romelu Lukaku but found Tottenham striker target Christian Benteke was a more affordable purchase.
Lukaku made the move from Anderlecht to Chelsea in 2011 and has since had two loan spells away from the club at West Brom and Everton. At Goodison Park the striker has shown much potential to be a star in the future as he leads the Toffees' line with a string of impressive performances.
And Lambert has admitted that before purchasing Benteke from Genk he had hoped to make a play for Lukaku, but couldn't afford his club's asking price for the Belgium international.
"I remember when I first came in here I spoke to Chelsea about Lukaku before we saw Christian," Lambert told the Everton website. "I knew about him and this club needed somebody to be that type of player.
"Obviously we couldn't afford that at that time and Christian came in. The rest is history, as they say. They're totally different players but the two of them are a threat."
If he had signed Chelsea's Lukaku Lambert still insists he would have pursued Benteke.
"I would have tried to get Christian as well, probably," he explained. "What would they have been like together? You really don't know, but they're two powerful lads."
Benteke is currently believed to be a top target for Tottenham and Lambert faces a tough fight to keep hold of the striker amid reported interest from Andre Villas-Boas.
Spurs are reportedly set to offer an amount close to £30m for the 22-year-old's signature as the north London side look to further bolster their striking line-up.
And with Benteke having handing in a transfer request last summer, which was rejected by Villa, there had been some temptation in the Belgian's mind over leaving the club.