Tottenham Hotspur striker Vincent Janssen insists he will not be affected by his slow start to the season with Spurs and will bounce back to end the campaign on a high. The striker has scored only one goal in 10 appearances thus far in the league and with Harry Kane out for an extended period, the onus is on him to score goals for the north London club.
The striker scored 31 goals for AZ Alkmaar in the Eredivisie last season but has managed to score only from the spot in the EFL Cup thus far, leading to critics claiming that he does not have the killer instinct to survive in the league. The striker did not start in Tottenham's 2-0 win over Manchester City, with Mauricio Pochettino sticking with the in-form Son Heung-Min, to good effect.
However, Janssen is adamant that he does not need a mental coach to get over any block that he may have. Spurs have a tough run of fixtures coming up after the international break, with Champions League action against Bayer Leverkusen and the fourth round of the EFL Cup against Liverpool.
"I want to focus on football and just go on the pitch to do my thing. Anyway, I don't need a mental coach now. Maybe this comes in the course of time, but right now I'm not the type of person who needs it," Janssen said, as quoted by the Mirror.
Meanwhile, Christian Eriksen believes that Spurs have a complete team this season, with depth in all positions, which can help them challenge on all fronts. The Lilywhites failed to put up a title challenge last season and finished third behind Arsenal on the final day of the season.
"Everyone wants to play, everyone wants to win. We've got a very, very strong team and, even if we rotate a few players, the new ones will come in and fill the spots perfectly," Eriksen told Tottenham's official website.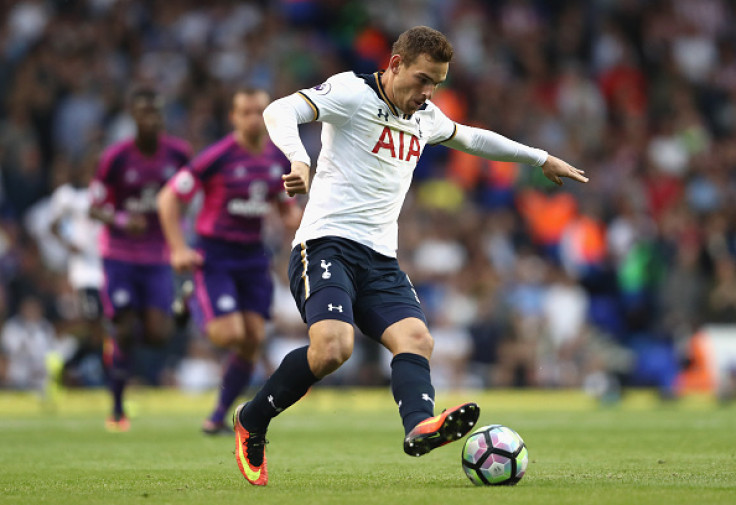 "Every player who comes in can play in different positions too. Sonny, for example, can play as a striker as well. He's a different type to Harry Kane or Vincent Janssen so he filled in differently (against City) but it was the perfect mix on Sunday because City dropped a lot and there was a lot of space to run in between."