Ex-Tottenham and England striker Gary Lineker has urged Spurs to believe they can challenge Chelsea for third place in the Premier League table. The White Hart Lane club are in the middle of a strong domestic run, winning four of the last five league fixtures. Andre Villas-Boas' side won again on Sunday, beating Swansea City 1-0 at home.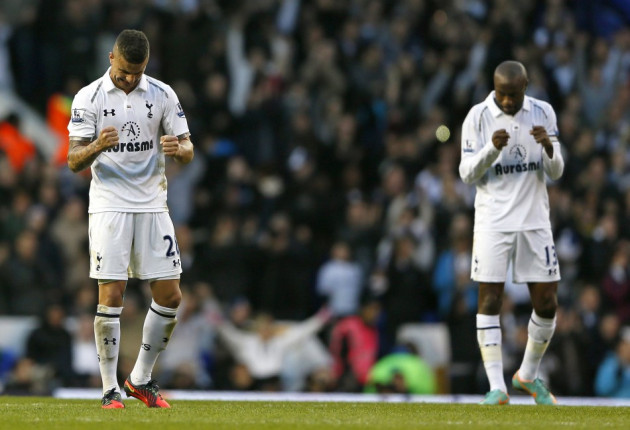 "I think so when you look at their squad. They're as competitive as any other team. Man United, Man City and Chelsea are probably the most likely top three, but Spurs could challenge Chelsea for that third spot," the 52 year old forward explained to talkSport, adding, "Arsenal could come back into it and possibility Everton who have been very consistent, but won't be helped by the probable lengthy absence of Marouane Fellaini."
Tottenham are presently fourth in the league, level on points (29) with the Blues. However, the Stamford Bridge club have a better goal difference and a game in hand. The 2011/12 Champions League winners faced Tottenham at White Hart Lane in mid-October but it was not a happy reunion for the west London club's former manager. AVB and Spurs were beaten 2-4 after a three-minute brace from Spanish playmaker Juan Mata settled matters.
Nevertheless, Lineker believes his former club have enough depth to ensure they can recover from such setbacks and argues that Champions League football is a strong possibility for next season.
"Spurs have got the makings of being a very good team. They've got a very strong squad and good depth if they suffer one or two injuries. I think they can do it [qualify for the Champions League next season]." he concluded.
Tottenham will next host Stoke City, on 22 December, before travelling to Villa Park (26 December) and the Stadium of Light (29 December) to round out 2012. And AVB will be hoping to capitalise on the fact Chelsea need to play an extra game within the same period - a Capital One Cup tie at Elland Road on 19 December - before hosting Aston Villa (23 December) and travelling to Carrow Road (26 December) and Goodison Park (30 December).
Lineker made over 100 appearances for Spurs between 1989 and 1992, scoring 67 goals. The forward also had playing spells at Everton (1985 - 1986) and La Liga giants Barcelona, for whom he turned out between 1986 and 1989 and scored 43 goals. His goals also led England to the quarter final of the 1986 FIFA World Cup and the semi final of the 1990 tournament; the latter included a late penalty and an extra time strike in the quarter final, against Cameroon.