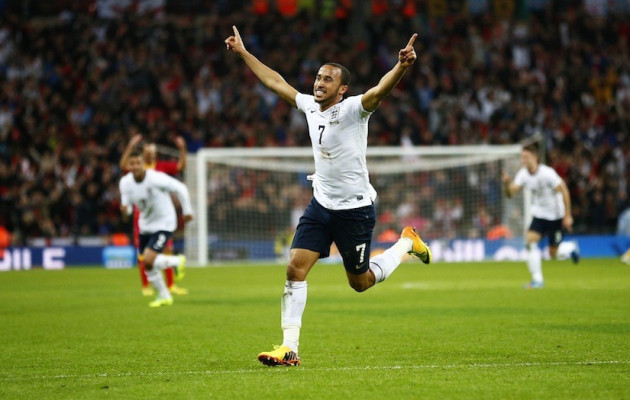 Tottenham are set to double Andre Townsend's wages after an impressive start to the season both for the club and with England.
The new deal seals a complete turnaround for the 22 year old who appeared to be set for an exit from the club after Andre Villas-Boas came into the fray in 2012.
After eight loan spells away from the club, Townsend showed his ability after impressing on loan at QPR as he was ultimately unable to pevent the club from suffering relegation. His standout performances having continued this season both for Tottenham and for England, especially against Montanegro on Friday when he scored on his international debut.
And the Daily Mail reports that as a result of his form this season, Townsend will be offered a pay rise from £6,000 per week to £15,000 if he signs a new deal with Tottenham.
Meanwhile fellow England international and Tottenham defender Kyle Walker has claimed that Townsend has been getting better and better and will prove to be a nightmare for defenders both domestically and on the international stage.
"He's really confident," the right-back told the Mirror. "He just wants to get at players. As a full-back you don't want a right midfielder who is left footed running at you. It's a dreadful thing, I train with him and he's a nightmare.
"I'm made up for him. When I found out he was starting I think I was more excited than him. Just because I know what he can do. We've had some good wingers at Tottenham Gareth Bale, Aaron Lennon, we just seem to breed wingers.
"We are building up an understanding. He just sleeps, eats and breathes football and I pray to God that this is just a stepping block for him to go on and do big things."
England take on Poland on Tuesday night in a must-win match to automatically qualify for the 2014 Brazil World Cup. Then Townsend and Walker will return to Tottenham for the side to take on Aston Villa on Sunday.