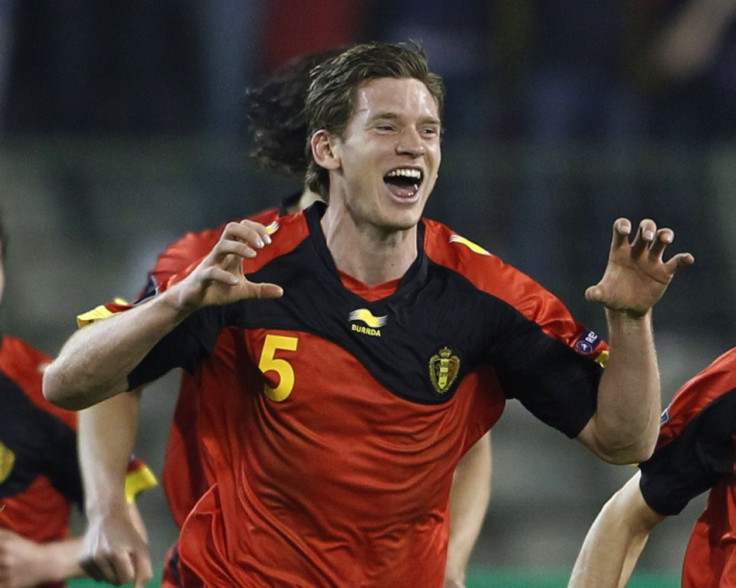 Tottenham are chasing a second sought-after star in preparation for the summer transfer window, according to reports, with Jan Vertonghen being scouted by Spurs in the Europa League match-up with Manchester United.
Vertonghen has fielded interest from numerous big clubs in England, with Chelsea, Manchester United and Arsenal both connected to the defender in the lead up to and during January.
But now the Daily Mail claims that Tottenham are looking to steal the march on their rivals, and bring the 24 year old on board to create a side capable of being a serious Champions League contender.
Spurs shocked the transfer market last week when Eden Hazard came out and admitted that a deal could be close with the north London club.
It was thought that the French star would head to a big club like Barcelona or Real Madrid, and while he admitted it would be a dream to do so, the playmaker also expressed a desire to play for a side that could offer maximum game time.
"I have not signed anything at Tottenham," Hazard told talkshow La Tribune on Belgian-based TV station RTBF.
"Maybe I will play there next season. It is a nice club with a lot of good players and absolutely a top coach.
"The transfer is still pending. I have not signed anything yet, but I hope it will happen in the near future."
Vertonghen would be another big coup for Tottenham, and after his top notch performance against United during the week, scouts will have no doubt given a glowing report on the Belgium international.
But Vertoghen's worth, believed to be around £12 million, could be an issue for Spurs, with the club not being able to boast the same limitless transfer funds that the likes of Chelsea and Manchester City can.
Jan Vertonghen highlights: