Former Real Madrid winger Robert Jarni believes that Luka Modric is capable of playing alongside the side's best, with rumours continuing to connect the Tottenham man with a cross-country move.
Modric handed in a transfer request last summer, and came very close to signing a deal with Chelsea, but Spurs chairman Daniel Levy held onto the playmaker despite a £40m bid being tabled by the Blues.
While over the course of the season, Modric insisted he wanted to stay at White Hart Lane, after Tottenham lost their chance to participate in the Champions League next season, the Croatia international's mind seems to have swayed once more.
Chelsea have once again been connected to Modric, but so have Real Madrid, and though there has been some question over how he would fit into one of the world's best teams, Jarni believes that Mourinho would have a place for Modric should Tottenham finally relent and let go of their top player.
"It is difficult to know how he will react when he arrives," he told AS. "We must see where he is going to play and what Mourinho thinks of him.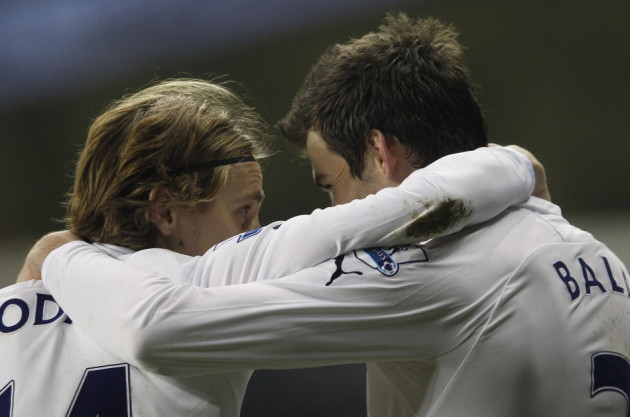 "Whether he will be a starter or not, or if he [Mourinho] will want to rotate him. All that must be taken into account because Madrid have quality players.
"What I will say is that his way of playing and seeing football matches ties in well with Madrid and the Spanish League.
"He's a very humble guy, with his feet on the ground and, as a player, he has a lot of quality. Luka has the profile of a Madrid player. I think he has an extraordinary quality."
For Modric, the choice of making the move from Tottenham would appear simple, particularly considering he's made his desire to play Champions League football very public.
But on the question of whether Modric would in fact fit into a line-up with the Spanish giants, Jarni believes Mourinho will find space for him, even amongst some of the world's biggest stars.
"There are several options," he explained. "You can play him with Xabi [Alonso] or [Sami] Khedira. If Mourinho plays with a 4-2-3-1, he can be the playmaker.
"In addition, he spent two years playing down the left-hand side with the national team. But I have to confess that he did not have as much of an impact as in midfield."