Real Madrid have made contact with Moussa Dembele, the star has confirmed, as the club reportedly look for a replacement for top target Luka Modric as talks with Tottenham stall over the playmaker.
The transfer saga surrounding Modric, who currently has a deal with Spurs until 2016, has been going on for over 12 months now as the Croatia international tries to leave for greener pastures.
While last season it was Chelsea who wanted the star, this time around Madrid have made their intentions to purchase Modric clear, though like last summer Tottenham are playing hard ball with a player whom they don't have to sell for less than their desired amount of £40 million.
But with Madrid offering only £25 million, reports claim, Tottenham have refused to budge on their price, and as a result the Spanish giants have sought out Dembele as a midfielder to add to the fold.
"My manager has already talked with Real," Dembele told Het Nieusblad.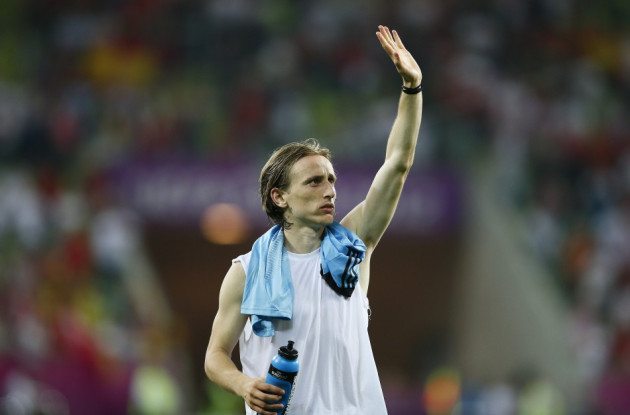 "There have been contacts between my agent and Real Madrid. They have wanted information and that was it.
"I cannot say much else about it - everything is calm, but I cannot say where I will be playing."
For Tottenham, turning down Chelsea's £40 million bid for Modric on deadline day last summer could turn out to be a poor decision, if the club decide that with his desperation to leave, Modric is not worth keeping for another season.
But should the 26 year old adjust in the same way he did last campaign - after not playing a few matches for Tottenham the playmaker was back on board and had an integral part in their fourth-place finish after the failed transfer - Spurs could once again be praised for holding their nerve amongst big money bids to keep a player who they feel is worth more than his current valuation.