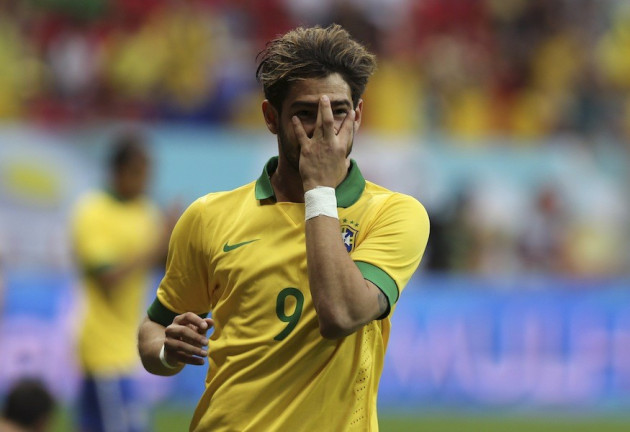 Alexandre Pato struggle to fit in at Corinthians will encourage Tottenham Hotspur to make a surprise move for the forward in January, reports in Brazil claim.
Spurs made a late move for Pato in the summer window but were rebuffed by the Brazilian outfit in their pursuit.
The 24 year old has refound his form for Corinthians after moving to Brazil from AC Milan in the last winter transfer window, but now Brazilian publication UOL Esporte claims that Pato is suffering from unrest in the dressing room as a result of his teammates being angry at his wage and wealth.
The report, translated by Sport Witness, also claims that he is not enjoying his time with the Brazilian outfit and that Corinthians are now open to selling him for the right price, despite the side insisting at the end of the summer that they wanted to keep him at all costs.
Pato also publicly committed to the club last week saying he wanted to help them fight for a place in the Copa Libertadores, but according to the report he has privately told the side he wants to leave.
But while the deal could take place in January, it's unlikely that Pato will move to Tottenham until after the World Cup which will take place next summer in his own country.
With that in mind, if Daniel Levy is indeed still pursuing the Pato he will be keen to organise the deal in the winter rather than waiting until the World Cup.
Pato would be joining follow Brazilians Sandro and Paulinho if he were to make the move to Tottenham and Paulinho has already had a very positive effect on the Spurs squad after his summer move to the club, scoring three times so far this season including a late goal to take a win for the side in their most recent league game and push them to second in the Premier League table.