Reasons for Adebayor's Exclusion From Tottenham Squad Explained – Report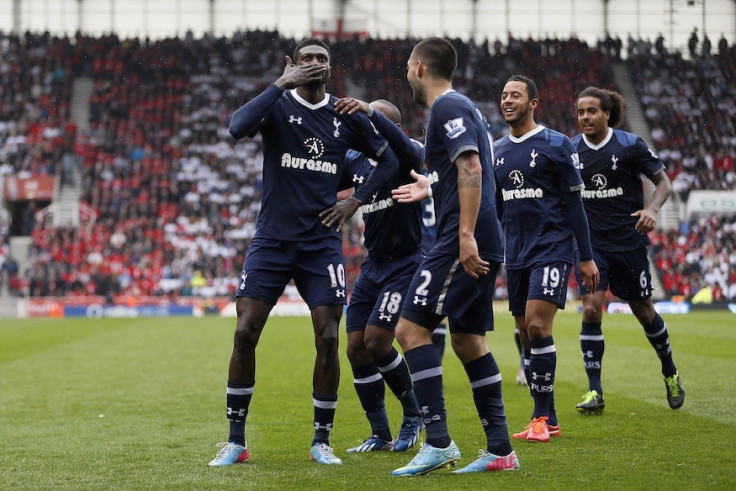 Emmanuel Adebayor is reportedly being left out of the senior Tottenham squad because Andre Villas-Boas stubbornly refuses to use him, having made up his mind that the striker will leave the club as soon as possible.
Adebayor hasn't played one minute of senior football for Spurs this season and despite saying he wants to prove himself to Villas-Boas the manager hasn't even given him a chance in the Europa League.
Tottenham are currently struggling in front of goal, having scored only nine times in their first 11 Premier League matches, but the manager has so far shown no sign of handing Adebayor the opportunity to build up game-time, promoting him to the bench on only a handful of occasions.
An insider has told the Mirror that Adebayor is not in the manager's plans for the future and while Daniel Levy wants him to be utilised Villas-Boas believes he's not going to improve the squad in any way and wants him sold.
The source claimed: "There are people at Tottenham who feel Adebayor could be of use, at least from the bench, but it seems the manager might have made up his mind about him."
Levy and Villas-Boas are said to be at odds over what to do with Adebayor, who recently claimed the only thing worse than his current situation at Tottenham was to be dead.
While the chairman wants the Togo international to at least be utilised until January when he can be sold, Villas-Boas believes that the best way forward for the Spurs line-up is to concentrate on rotating Roberto Soldado with Jermain Defoe.
With youngster Harry Kane also in the mix and pushing for a starting place it would appear that Adebayor is set for an exit in January.
© Copyright IBTimes 2023. All rights reserved.