Real Madrid will reportedly have to table a record offer of £85m - plus one of their players - to land long-time target Gareth Bale this summer.
The Welshman, who scored 21 Premier League goals last season, has been strongly linked with a big-money move to the Bernabeu for the last couple of months. However, Spurs have so far remained adamant that they would not sell their talisman, as Andre Villas-Boas hopes to lead them to Champions League qualification next season.
Madrid are now understood to be preparing a record-breaking £85m bid for Bale but still Tottenham chairman Daniel Levy is expected to reject it. However, according to the Daily Mail offering a Madrid player, along with that figure, could result in the north London club allowing the 24-year-old to join the La Liga outfit.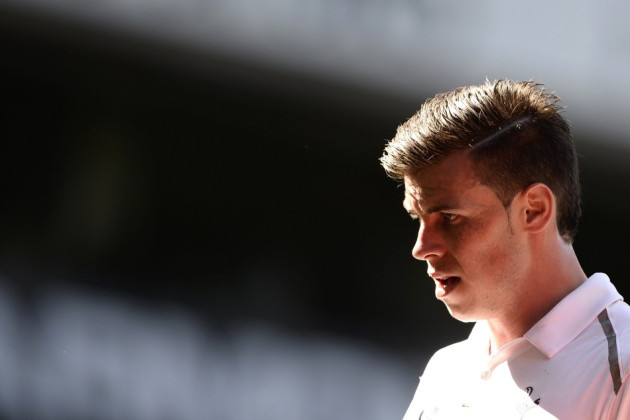 Either Fabio Coentrao or Angel di Maria is understood to be the player who would move to White Hart Lane, as part of the Bale deal. The report also claims Madrid will not pay the full transfer fee straightaway and instead want to structure the deal, so that they pay a sizeable amount up front and produce the rest of the fee over the course of his stay.
Meanwhile, former Tottenham defender Graham Roberts believes Spurs will hold on to Bale this summer and will sell him to Madrid only next year.
"He's only 24-years-old. They are trying to build the team around him. What I have been hearing is that Daniel Levy doesn't want to sell him, they will sell him next summer," talkSPORT quoted Roberts.
"The chairman has said they want one more season out of him. They are working hard to give him another contract and rightly so. He's the best player at the club so he should be rightly rewarded. They are looking to build the club around him," he added.
Bale was named as the PFA Player of the Year and Young Player of the Year last season.