Tottenham have turned down a bid from Everton to take Jake Livermore on loan, according to reports, with the club hoping to dent their rivals' chances at getting into Champions League contention.
Everton are currently fifth in the table, and have been a surprise success this season, bucking their usual trend of a poor start to their campaign and coping well with the loss of Jack Rodwell and Tim Cahill.
They are just three points behind Tottenham, who are currently third after playing one more game than Chelsea.
And with the fight for a Champions League spot looking particularly tight, the Daily Mail claims Spurs won't allow any of their players to make the move to David Moyes' squad, even if it is only temporarily.
Livermore has been told he can leave Tottenham on loan until the summer, according to the paper, and with West Brom, Reading, QPR and Norwich all showing interest in taking the England international into their ranks, the north London club are looking to send the star to a side where he won't pose a threat to their own ambitions.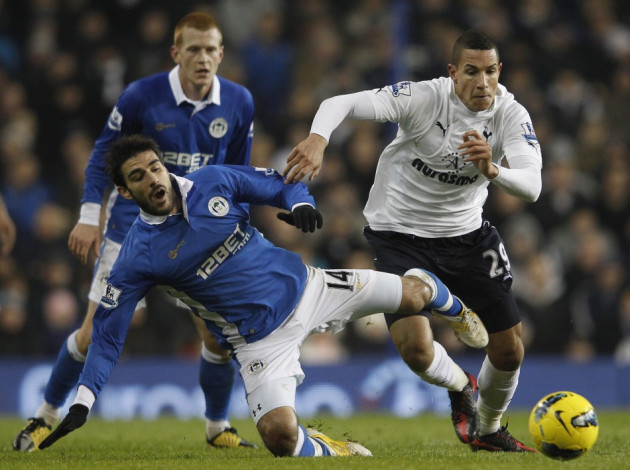 Livermore has made just 10 appearances for Tottenham so far this season, and while injury has held him back, competition for his place with the likes of Moussa Dembele and Sandro, as well as a returning Scott Parker, have continued to limit his playing time post-recovery.
Tottenham have been busy so far in the January window with players coming into the fray, though they are yet to sign established players who can come straight into the line-up this month and assist their Champions League qualification push.
With Lewis Holtby agreeing to a deal with the club this week, competition for midfield places will be at an all-time high come next season, and Livermore's experience on the pitch will be a big factor in the chances he's given.