Tottenham have been handed a £15 million price tag if they hope to sign James McCarthy in the summer transfer window, reports in England claim, with Wigan looking to cash in on their stars as they face a season in the Championship.
Wigan's fate in the drop zone was sealed when they lost to Arsenal in the second last game of the season, and despite the side being well known for beating relegation in the dying weeks of the season, this time they were unable to avoid the inevitable.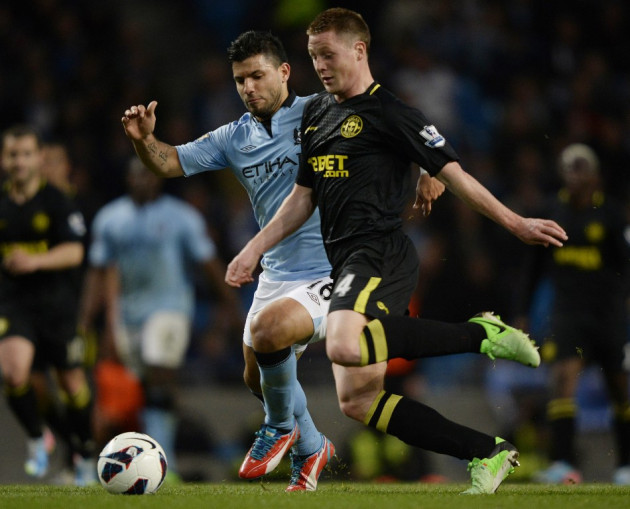 The club will be well aware of the fact that their big names will want to leave for Premier League football next season, and McCarthy has long been connected with a possible move to a top club after his performances over the last four seasons for Wigan.
Arsenal and Liverpool were both reportedly chasing, but the Daily Mirror claims Tottenham are the front runners now to sign the 22 year old, with Daniel Levy keen to bring McCarthy in to provide competition for Scott Parker.
While Parker had a top-class season for Tottenham after moving to the club in the 2011 summer, his last campaign he has been far less consistent, with Andre Villas-Boas often benching the England international.
After Spurs missed out on Champions League qualification by a point, they will be looking to seriously boost their squad to create more depth so they can compete with the likes of the Manchester clubs and Chelsea.
Tottenham have the advantage, like Arsenal, of not changing managers this summer, and if Villas-Boas can continue to impose a positive philosophy on the club, they could catch up on the sides who finished top three in the last campaign and step up to the title ambition Daniel Levy has always hoped the club could fulfil.
But the club will only achieve this if they build on the squad in the summer; the last two seasons they have had a serious lead over bitter rivals Arsenal going into the new year only to lose it as the Gunners finished the season in typically strong fashion while Spurs fell behind.
McCarthy's performances for Wigan would certainly deem him an asset for Tottenham, and with the potential to grow into a top player in the long term as well as the short term with immediate Premier League experience, Levy could bend to the idea of purchasing the Republic of Ireland International, despite the high price tag.