Schalke have revealed they are open to letting midfielder Lewis Holtby join Tottenham Hotspur in this transfer window.
Spurs confirmed last week the 22-year-old would arrive at White Hart Lane in the summer on a free transfer, after the player decided not to sign an extension with the Bundesliga outfit. However, Schalke managing director Horst Heldt has now stated the club would consider an early transfer if the north Londoners did not want to wait till the end of the season to snap up the German.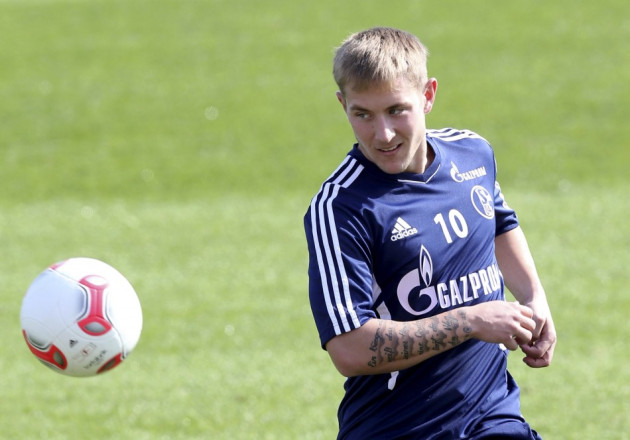 "If Tottenham ask for Holtby in the January window, we will talk to them about it. Nothing has happened yet, but, from our point of view, we are prepared to speak to them. It would have to be done quickly, because we would have to find a replacement for him," Heldt told Sky Sports.
A deal now would most likely involve Tottenham having to pay a fee for the Germany U21 captain, with the report claiming a cut-price offer around £1.6m could get the job done for Andre Villas-Boas' team.
Holtby, who has an Everton-supporting British father, was eligible to play for England but chose to represent the country of his birth. The midfielder has expressed his delight at securing a move to Tottenham, saying the transfer fulfilled his childhood dream of playing in the Premier League.
"When I was a lad, I used to sit with my dad in front of the TV and long to play there (in England). This chance has now arrived, and I have taken it. I have always said that it would be realising a dream for me to play in the Premier League one day," the Daily Mail quoted Holtby.
"As soon as this became reality, it was a childhood dream come true. If it weren't for my English roots and for the Premier League, then I would have signed a new deal (with Schalke) long ago," the player added.
Holtby has three goals and eight assists from 25 appearances for Schalke so far this season.