Harry Redknapp has admitted that Steven Pienaar will likely leave Tottenham this summer, so long as Everton can agree to a deal for the playmaker which is beneficial for both sides.
Pienaar has undergone a successful loan spell with the Toffees since making the move back to Goodison Park in January, with Everton in turn selling Louis Saha to Spurs on the same day.
And after suffering from injury and limited game time with Tottenham, the South Africa international looks settled at his old club, to the point where keeper Tim Howard said last month that he wants to stay there permanently.
"We've got to get Steven back. This is his home and, second time around, you really feel that," he said.
"Hopefully the business side of things can get ironed out and he can be back."
And now Redknapp looks to be in agreement with Howard, admitting that while Pienaar is a great player, he just can't compete with Gareth Bale at Tottenham.
"Steven Pienaar is a good player," Redknapp told Sky Sports. "I would think in all honestly he's going to want to stay at Everton. He seems to have produced his best form there. He was unlucky at Tottenham.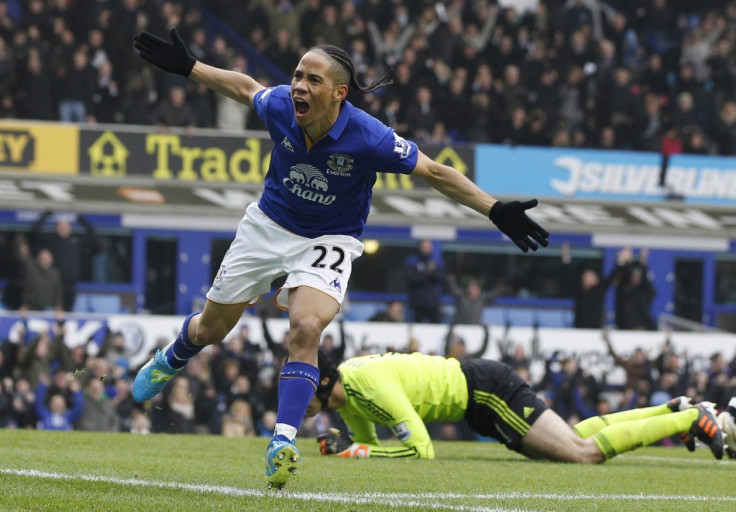 "He's a good player, a very very good player. It's just I had Gareth Bale playing on the left-hand side and you can't dislodge Gareth Bale. He's one of the best left-sided players in the world, without a shadow of a doubt.
"If he's going to want to stay at Everton and Everton want him then obviously the deal is going to have to be right for Tottenham, otherwise he comes back to Tottenham."
Tottenham suffered from heartbreak after their last campaign came to an end, missing out on Champions League qualification despite finishing in the top four.
And though the side will no longer be able to offer incoming signings the chance to participate in the tournament next season, Redknapp insists that most players choose their clubs based on long term success rather than in the short term.
"I think it's overrated what people say about Champions League football and whatever," he explained.
"People would have still gone to Chelsea if they hadn't won the Champions League this year because they know it's a club that's looking to get into the Champions League positions next year.
"They pay fantastic money. If you pay players enough money and you give them good enough contracts and you show that you're ambitious, they'll come to your club.
"Champions League football, because you don't make it one year - it's one year. I think that's an excuse for players who want to leave and get better contracts elsewhere. I don't see that as a real problem.
"I think if the contract's right and they earn enough money, Premier League football is big enough."