Tottenham Hotspur manager Andre Villas-Boas is to be given £20m to spend in the January transfer window, according to a report by the Daily Mail.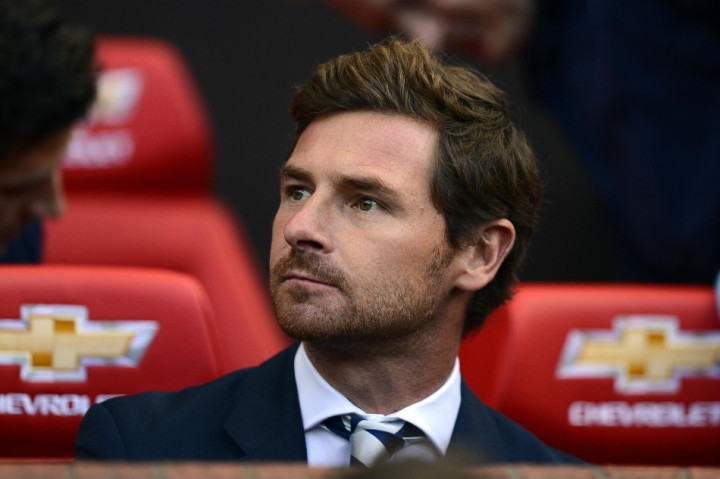 The report indicates AVB will target a left back, a central midfielder and a striker, with Shakhtar Donetsk's Willian, Ajax's Chrisian Eriksen and Porto's Joao Moutinho among those on the wishlist. Willian is also a target for Spurs' London rivals Chelsea and has reportedly also begun to attract attention from Manchester City.
Moutinho, a 26 year old Portuguese international, was strongly linked with a move to Tottenham in the summer and a deadline day deal was reportedly set to happen. Unfortunately, last-minute complications over registration details meant the transfer was stopped and although there has been talk since then, neither club has confirmed negotiations.
Eriksen, a Danish international, was linked with Manchester United in the summer and, more recently, Liverpool; although the player has ruled out a move to Anfield.
The former Chelsea boss took over from Harry Redknapp (now linked with the Ukrainian national team) this summer and has overseen the arrival of Belgian midfielder Moussa Dembele and American forward Clint Dempsey, among others.
Unfortunately for AVB, Spurs continue to struggle to reach the heights of last season. The White Hart Lane club is eighth in the Premier League, with 17 points from 12 games and lost 5-2 over the weekend to arch-rivals Arsenal. Furthermore, Spurs have now lost four of the last five league games and have won just thrice in the last 10 matches, across all competitions.
The Portuguese has been under considerable pressure in recent weeks, particularly with reports he had lost the confidence of his players, following what key first team members believed were unnecessarily exhausting training sessions and poor tactical co-ordination. The match at the Emirates was the perfect opportunity to restore the club's seasons and re-establish himself among players and fans. Before the match AVB admitted the club's chairman, Daniel Levy, had repeatedly stressed on the importance of the game.
Tottenham made the perfect start, with ex-Arsenal striker Emmanuel Adebayor returning to his old club and scoring Spurs' opener. However, the Togo international was then sent off for a rash challenge on Spain's Santi Cazorla and despite AVB's comments to the contrary, Arsenal dominated the game, running out 5-2 winners.
Spurs now travel to Italy to play Lazio in a critical Europa League group stage match. Tottenham are second in Group J with six points from four games and will want at least a draw at the Stadio Olimpico against the group leaders, to stay ahead of Slovenian side NK Maribor.