Tottenham are expected to announce their next manager within 24 hours, according to numerous reports, with Andre Villas-Boas the only man being connected to the job for next season and beyond.
Villas-Boas is coming off the back of a particularly turbulent season, with the Portuguese tactician sacked by Chelsea after just eight months in charge of the club.
And while his exit signalled a complete turnaround in the west London side's form, many believe that his true talent as a manager can't be based on the stint with the Blues, particularly because of the unique way the club is run under billionaire owner Roman Abramovich.
For Tottenham, should they choose to overlook Villas-Boas' issues at Chelsea, the business will be particularly beneficial to the club, with the 34 year old touted to be the next possible Jose Mourinho after his wild success within one season at Porto.
And after Chelsea paid his sky high release clause from the Portuguese outfit, he is now effectively free for whichever club takes his fancy.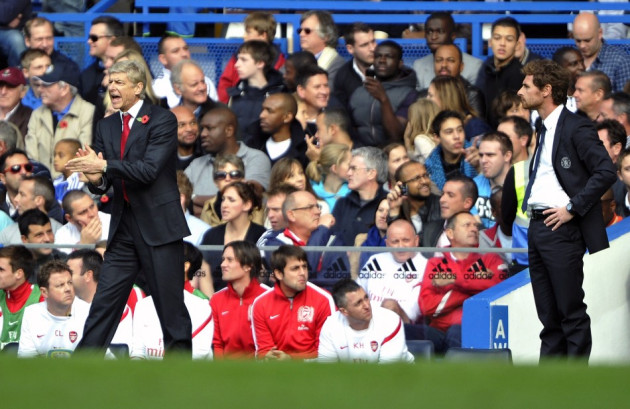 Tottenham can certainly offer an ambitious side to Villas-Boas, with Spurs aiming to return to the Champions League next season and fighting to keep their standing as a top four club amongst increased competition in the league.
While Villas-Boas looks set to make the move to White Hart Lane, he will also likely bring his backroom staff and a host of fresh players to the squad.
Portugal international Joao Moutinho is one player who has been heavily linked with Tottenham and the midfielder admitted yesterday that he had yet to work under a coach whom he admired so much.
"AVB is one of the best coaches I've worked with," Moutinho told the Sun. "I'd work with him again tomorrow.
"I don't really know what happened at Chelsea - but when you employ a new coach you have to give him time.
"You can't always base his progress on results. If players are obstructive it makes the job very difficult. Perhaps in the end he was judged more on immediate results than he was on his long-term vision.
"All I do know is he did a fantastic job at Porto. He didn't win the league title and the Europa League by chance. But then he had a set of players who bought into his ideas and were enthusiastic and supportive."
While Villas-Boas is untried properly in England at this stage, for Tottenham he could be the breath of fresh air that the north London club need to get through their now-regular end of season slumps that have cost them a higher position in the table in the past.