Tower Hamlets: Rabina Khan campaign tainted by Lutfur Rahman corruption shadow in troubled East End borough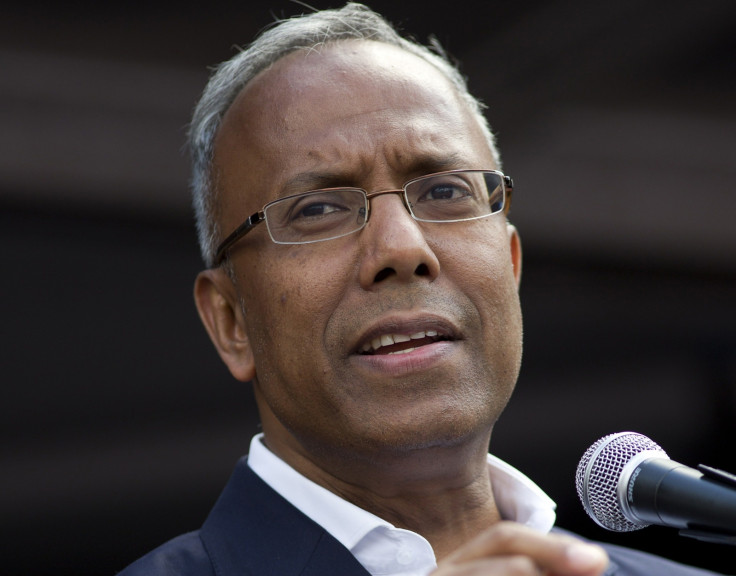 A rare blast of English summer sun bakes the grubby pavement of Whitechapel Road. Yells and burbles of Bengali carry on the light breeze rattling the ramshackle market stalls lining the street. Everything is for sale here. Knock-off designer clothes, bowls of fruit and veg, batteries, tools, suitcases, cheap plastic toys.
But more is being pitched than just the market's wares. There is an election in the troubled borough of Tower Hamlets, to decide who should be mayor.
The favourite, a British-Bengali woman called Rabina Khan, 41, beams from beneath her golden shawl as she clutches a glittering trophy. To her right on this poster, in front of the window of an Asian clothes shop and written only in Bengali, is a smaller, but still prominent, grinning character.
It is Lutfur Rahman, 49, the Bangladesh-born former mayor of Tower Hamlets. Khan used to belong to Rahman's old party, Tower Hamlets First. As one of his councillors, she was in charge of housing in Rahman's cabinet. So, Rahman is endorsing Khan's candidacy.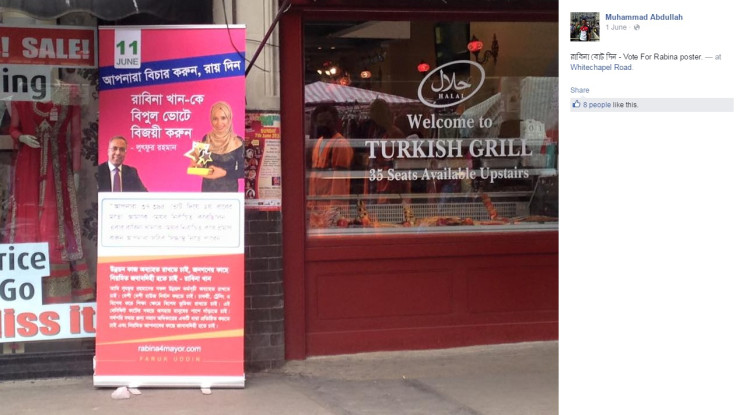 Rahman is, in the eyes of the Khan campaign team, a political asset in Tower Hamlets. The Bangladeshi community, which settled in the area throughout the 1960s and 1970s, is the largest single group, accounting for 32% of the population. Rahman appears on posters, on leaflets, in campaign videos, speaking at Rabina4Mayor rallies, on the street canvassing. He is ubiquitous.
You might never have guessed that Rahman is a man barred from political office for five years for serious electoral corruption, which the Metropolitan Police is now investigating. Or that the reason Khan is campaigning as an independent is because the high court disbanded Tower Hamlets First -- a political party that did not even have a bank account -- such was the scale of its corruption at the hands of Rahman.
Abdul Aziz is standing outside one of Brick Lane's many curry houses, waiting for hungry customers. He is a Tower Hamlets voter, but he won't say who he is backing because it is "personal". But what does he make of Rahman?
"Some people [think] he [was] doing something bad, but some people say it [was] okay," Aziz tells IBTimes UK. "I can't tell you exactly what it is. I don't know about it. I'm not sure."
Up on Bethnal Green Road, Porag Hossain watches over his clothes stall. He also won't say who he is voting for. But he does say that Rahman is a "very good person".
"We like Lutfur Rahman. He's better for us. He's an honest man, I think, and something's happened -- I don't know nothing -- but I like him," Hossain says.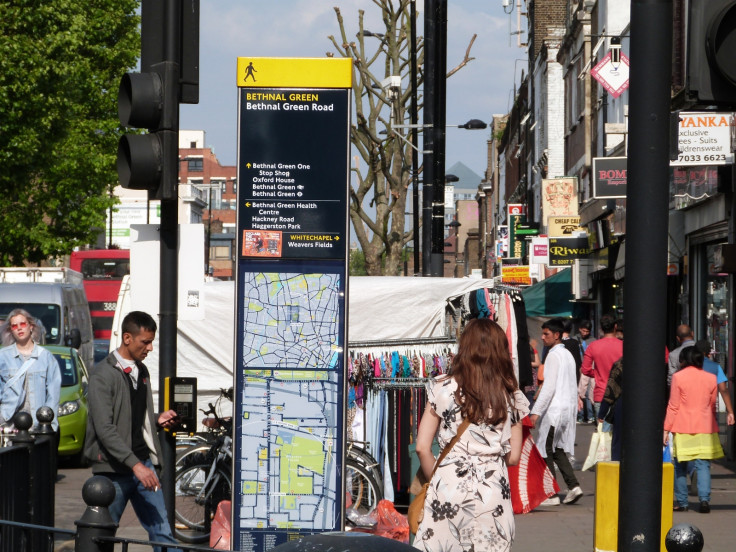 Khan is unfazed by her association with Rahman and the criticism that has fuelled.
"Labour and the Tories' only real message is that they are not Lutfur Rahman – neither am I," Khan tells IBTimes UK. "I am happy to be associated with someone who helped me deliver record numbers of affordable homes, stand up to the bedroom tax and provide a £2.2m Preventing Homelessness Fund.
"The forgotten story of Lutfur Rahman is that his administration supported some of the most vulnerable people in our borough."
Still the big draw
Tower Hamlets First was Rahman's "personal fiefdom", according to the high court judge Richard Mawrey QC, run like an autocracy and existing without any particular agenda other than lauding him as mayor.
Four voters brought an election petition alleging Rahman's 2014 victory -- in which he beat Labour rival John Biggs by over 3,000 votes -- was unlawful. Those four voters -- Andrew Erlam, Debbie Simone, Azmal Hussein and Angela Moffat -- took an enormous gamble. They faced astronomic legal costs if they lost.
The gamble paid off. After hearing evidence from all sides, Mawrey tossed Rahman out of office in April 2015. Rahman and his right-hand man, the former Tower Hamlets councillor Alibor Choudhury, were guilty of corrupt and illegal electoral practices.
Had the election petition listed every Tower Hamlets First councillor -- all 18 of them -- Mawrey could have annulled all their victories, but this didn't happen. Despite Mawrey concluding that their elections have also "been achieved with the benefit of the corrupt and illegal practices", he said they were still entitled to hold on to their seats, though this was "obviously unsatisfactory".
Among those councillors is Khan. IBTimes UK asked Khan why she had not resigned after the judgement.
"The Electoral Commission have confirmed that they will not remove sitting councillors, and I utterly reject the notion that I was corruptly elected," Khan says. "I was elected by only three votes when I first stood in 2010, and increased my majority as a result of hard work in my ward."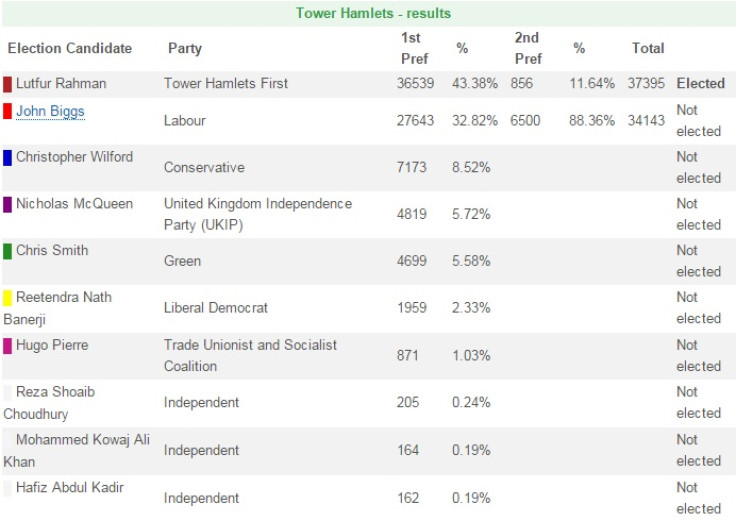 Rahman is, according to the court, a liar, a briber (though with taxpayers' money, not his own), a demagogue who exploited the devotion of faithful, a defamer of opponents as racists and Islamophobes, and a vote-rigger. So why does Rahman still haunt the borough he brought into disrepute with corrupt and illegal election practices?
"He is still the big draw, isn't he. He won 37,000 votes a year ago. That doesn't change overnight," says Ted Jeory, an investigative journalist who runs the Trial By Jeory blog, which has spent a decade scrutinising Tower Hamlets politics.
"The election court judgement has probably entrenched the feeling of anger about what they see as an establishment stitch-up. It confirmed their views about Islamophobia and racism. And [they] fail to see the truth, the logic, the evidence. They're blind to what was put before the courts.
"They're being whipped up again. That election court is being seen as another attack on the community."
Khan, says Jeory, is trying to portray herself as different to Rahman. Not his puppet, as her critics claim. Her own woman, with her own policies and her own agenda. When her Labour rival Biggs wrote that she is "Lutfur Rahman's candidate", an irritated Khan posted a rebuttal on her campaign's Facebook page.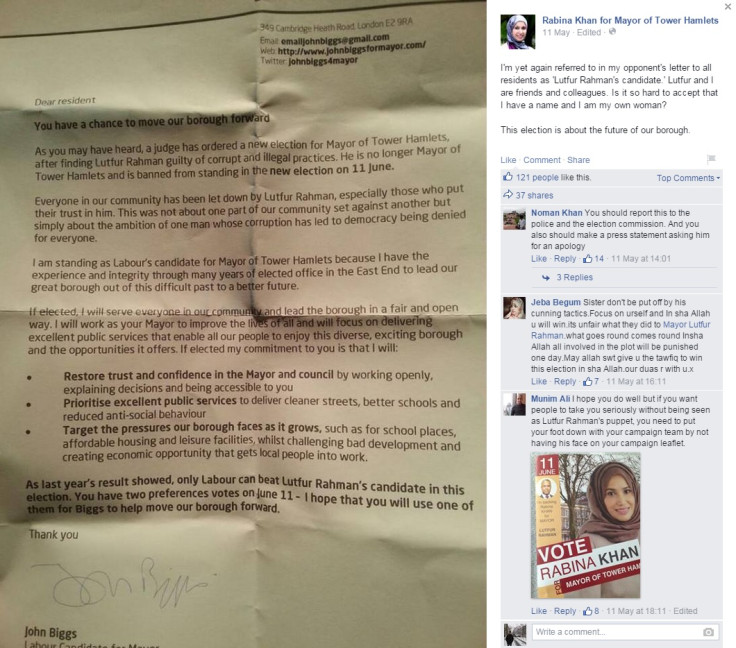 "But all indications are that she is exploiting his name and his support," Jeory says. "It might be arguable that that's politics. If she didn't do it, if she distanced herself publicly from Lutfur, then she'd lose his support and she wouldn't get elected. So that's the name of the game I guess.
"Put yourself in his position. He thinks he's just been screwed over by the court. The best outcome he can have in vindication is a mandate from an election that they were wrong and he was right. I think he's completely instrumental in the campaign. All his key people are still running it."
Her husband is Councillor Aminur Khan, one of Rahman's old gang from Tower Hamlets First. Likewise with her election agent, Councillor Ghulam Robbani. All of the former Tower Hamlets First councillors, now sitting as independents, are backing her.
How Rahman won Tower Hamlets

Tower Hamlets has the largest Bangladeshi population outside of Bangladesh. It contains both stark poverty and glimmering wealth, a contrast evoked by the skyscrapers of Canary Wharf overshadowing the gritty urbanism of Poplar.
According to the End Child Poverty campaign, Tower Hamlets has the worst child poverty rate in London -- with 79% of children living in low income families. And 16% of the working age population is claiming out-of-work benefits, compared to just 2.4% for the UK as a whole.
It is a largely poor, diverse, densely-populated borough struggling to cope with budget cuts from central government, a housing shortage, the threat of Islamist extremism, a mental health epidemic, and much more besides. That is why it has an annual budget in excess of £1bn -- yet that still is not enough.
One of the reasons Mawrey ruled against Rahman at the high court was the mayor's abuse of these much-need public funds. Public money was rained on Bangladeshi organisations, including community media organisations supportive of the mayor in their fawning coverage of him.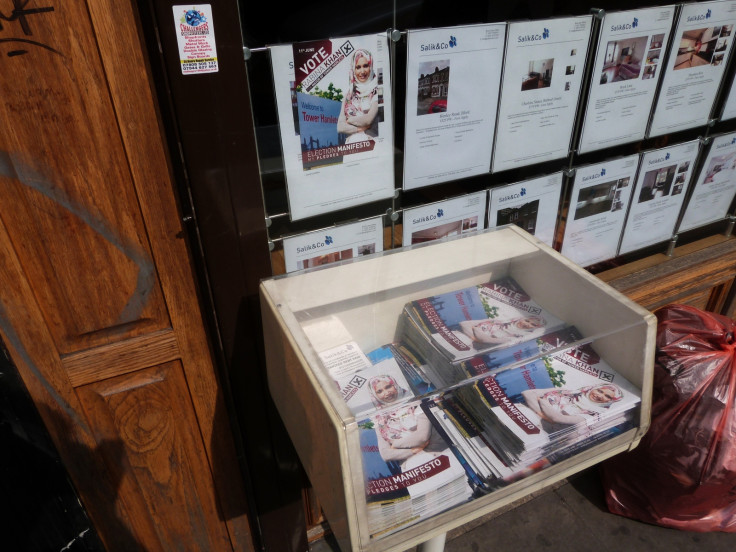 Sometimes Rahman gave cash to groups when they did not even ask for any public money. Or he gave well above the amount recommended by council officers. It was then made clear to recipients that Rahman was the source of the generosity. Meanwhile, public funds destined to other non-Bengali or non-Muslim causes, such as a dementia charity, were diverted.
Rahman, in his defence at court, claimed he did not need to keep records of the decision-making process for awarding grants because he based them on "local knowledge".
"The Bangladeshi community might have thought itself fortunate to have been the recipient of the mayor's lavish spending but in the end the benefits were small and temporary and the ill effects long-lasting," Mawrey concluded in his judgment. "It was fool's gold."
The Mawrey ruling also found Rahman guilty of wielding "undue spiritual influence" on Bangladeshi Muslims. He used local Imams to suggest in a Bengali-language letter, published in the Bengali media, that it was their religious duty to vote for him. Rahman preyed on ordinary Muslims to exploit their superstition, religious piety and the deference in Islam to spiritual authority.
What is more, Rahman and his supporters dismissed criticism as born of racism and Islamophobia rather than any substantive, genuine concern.
As Mawrey said, a high proportion of the Bangladeshi population of Tower Hamlets -- though not all -- are "traditionalist, conservative and strongly religious". There are over 40 mosques and Islamic centres in the borough, according to the Bangla Stories website. Many speak no or limited English and can be inward-looking and isolated, so easily exploited by the likes of Rahman, who yank on racial and religious fears for political gain.
But Khan rejects these assumptions by the court as "a series of slurs that were directed not only against Lutfur Rahman, but Tower Hamlets and its electorate".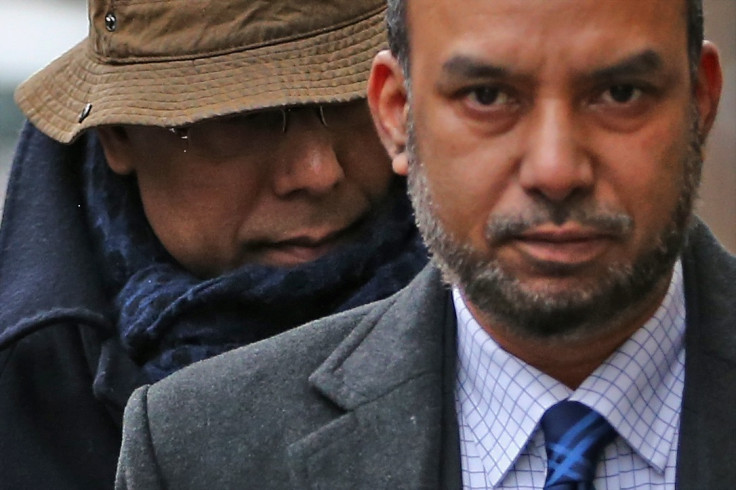 "The people who are getting harmed by this at the end of the day are the ordinary people of the East End," says Mark Baynes, a Tower Hamlets resident and the man behind the Love Wapping website, which has been highly critical of Khan, Rahman and Tower Hamlets First.
"Be they Muslim, Christian, Bengali, Somali or whatever -- they're the ones who are getting it in the neck, and for what reason? Basically, on one level, the desire for power of a very small group of people."
Rahman and his cronies also used false registration -- the registering of non-existent 'ghost voters' at an address -- and impersonation, where someone other than the registered voter turns up in place of the actual person.
There were also reports of voter intimidation by Tower Hamlets First supporters outside of polling stations, where heavies took it upon themselves to threaten Bangladeshis into voting for the party's candidates, including Rahman. But Mawrey concluded "with considerable misgiving" that there was not enough evidence to show that the level of intimidation had passed the "much too high" threshold set in election law.
It was through this illicit combination that Rahman and Tower Hamlets First secured victory in the 2014 general election. And it was also this combination that saw him stripped of it.
The Fallout
Rahman maintains that he has done nothing wrong and rejects the ruling. Just as Mawrey had predicted, Rahman's supporters dismissed the court judgement as racist and Islamophobic. They claimed conspiracy, that the establishment had contrived to overrule the democratic will of Tower Hamlets voters so it could strip them of their anti-austerity, non-white, Muslim hero.
"Tower Hamlets mayor Lutfur Rahman forced out by a campaign of racism," ran a headline in the far-left Socialist Worker.
Rahman has claimed before to have been the victim of establishment stitch-ups. And, as Mawrey noted, he had indeed been the victim of one at the hands of the Labour party in 2010 when he had been de-selected over false smears by a rival that he was connected to extremists.
Rahman left Labour and took many of the party's councillors with him as defectors, setting up Tower Hamlets First in the process. He got his nomination papers in quickly and fought the 2010 mayoral election against Labour's Helal Uddin Abbas. He won.
"People in Tower Hamlets are smart. They are astute. They did not vote because they were bribed, coerced or intimidated," Rahman told cheering supporters at a "Defend Democracy" rally on 30 April, 2015, shortly after being deposed as mayor.
"And I don't think they voted for me just because of who I am. I was voted in on my record of delivering for the people of this borough where the political establishment has failed."
At a similar rally, he told the crowd that he "may have fallen, but I am not broken". Rahman came out swinging. He had support from parts of the far-left, among them the leader of the Respect party George Galloway, Labour's former London mayor Ken Livingstone, and Unite the Union. Rahman vowed to appeal against the judgement and clear his name.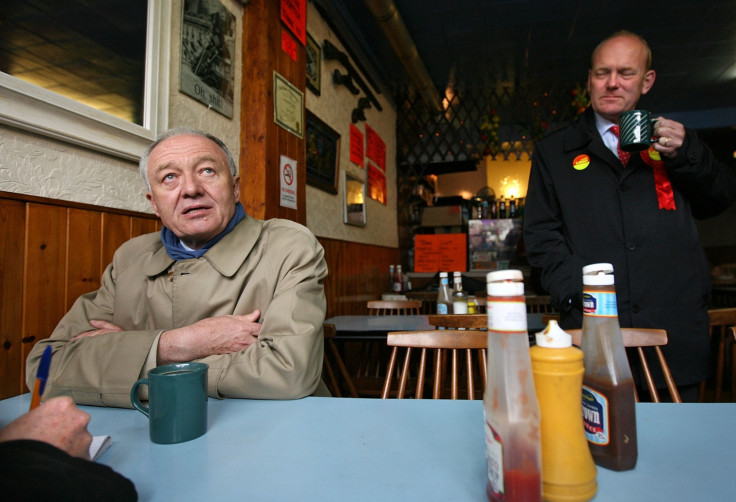 "People have got mixed opinions," says a male member of staff at the Wapping Bangladesh Association, who wants to remain anonymous. "People have got to respect the justice system of this country. At the same time, some people have got sympathy for our ex-mayor because he did work for the community.
"Not for himself. He located money, this and that, for the development, for the organisations of the community, not for himself. Some people around him actually took advantage. This is the opinion of some of the people [...] But people have got respect [for] the democratic system of this country. People have also respect for the forthcoming elections. Participating, I mean."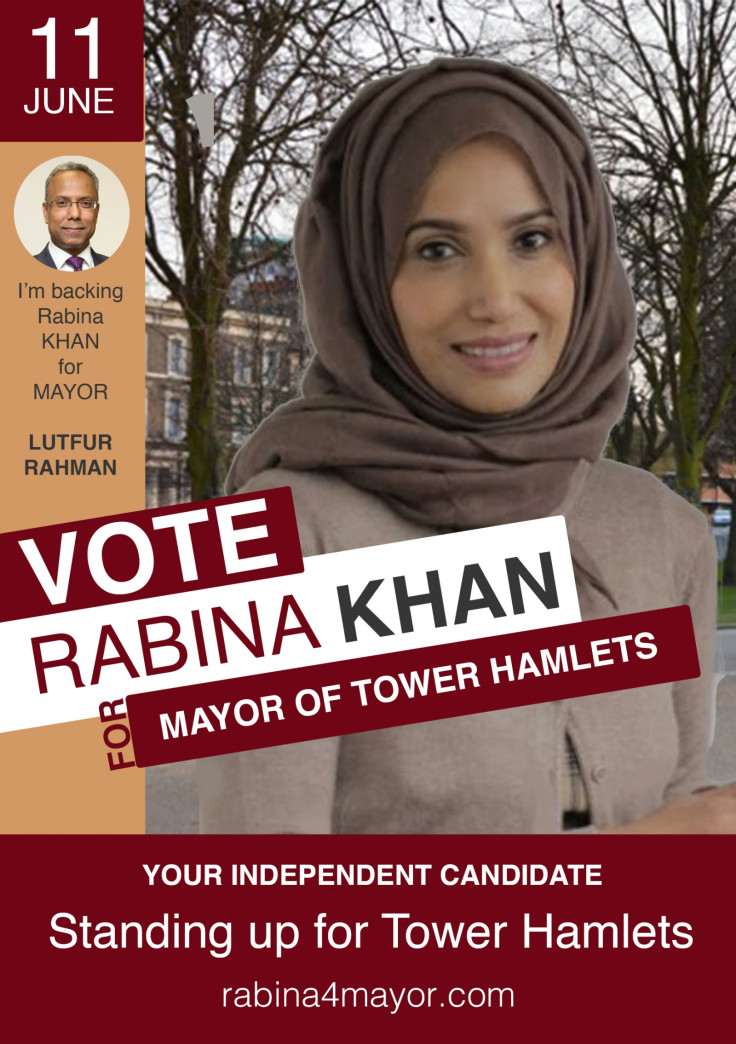 Rabina Khan campaign leaflet.
'Nothing will change'
As Rahman seeks to fund his legal challenge to Mawrey's ruling, he is searching for electoral revenge. Barred from standing himself, he has thrown his considerable political weight behind Khan, who ran the Tower Hamlets housing department as one of his councillors.
"If you look at Tower Hamlets First, these are not a bunch of brain surgeons, shall we say, and I think Rabina was his only choice," says Baynes of Love Wapping.
"A friend of mine who's been out on the campaign trail with Rabina photographing her said she's the best street politician he's seen, bar Boris Johnson and Nick Clegg. She's good at it."
All except one of the Tower Hamlets First councillors now sit as independents on the council. The only one not to is Rahman's ally Choudhury, who was named on the election petition and so had his Stepney Green seat stripped away too. There is a by-election on the same day as the mayoral election.
"Ordinary people, they're not daft," Baynes says. "A lot of people who talk to me say how is it that one day they're Tower Hamlets First, then their group gets banned, two get thrown out, and the next day they call themselves independent? And I say, good point."
He adds: "It's b******t, basically. You've got to admire their bravado."
"Rabina has had people cry sexism when she's criticised in the same way Lutfur would cry racism or Islamophobia. The faces might have changed, but the words and tactics haven't," Jeory says.
There are other similar tactics allegedly at play. For example, Khan has been absent from some of the hustings events between the candidates, which she has blamed on family emergencies involving her poorly daughter. Critics suspect other motives may have been at play.
"That's exactly the strategy Lutfur had last year. He didn't see any point in going to them because what could he gain from it?" Jeory says.
Khan's campaign has also had to deny any connection with a man filmed posting her leaflets through letterboxes tucked inside official literature from a council housing body called Tower Hamlets Homes -- which is in breach of election rules. Khan has reported the incident to the police herself and suggested foul play by opponents.

The current election is, according to the Guardian, already under police investigation. Met officers are reportedly assessing 16 allegations, including the harvesting of postal votes, the use of ghost voters and the improper distribution of election literature.
"I was baffled to hear these allegations were circulating, and I am confident the police will throw them out," says Khan. "I hope that voters will come out in person on [11 June] to make an informed choice. I will not let dirty tricks detract from this campaign, which is about a positive vision for the future of our borough."
No change
The truth is that, whether Khan wins or loses, Rahman will continue to cast his shadow over Tower Hamlets politics. The judgement has hardened, not softened, irrational fears of an establishment conspiracy. His years of groundwork in the community he exploited for political gain will take yet more years to unpick, if it ever even can be.
The network of supporters Rahman built up, who he helped to fund and raise to high status both in the community and in the Tower Hamlets bureaucracy, are still there. As he himself said, he is fallen but not broken. Rahman's spirit lives on after his political death.
Khan insists that her campaign is "being funded privately by family and personal friends, not by Lutfur Rahman or any political figures or large bodies".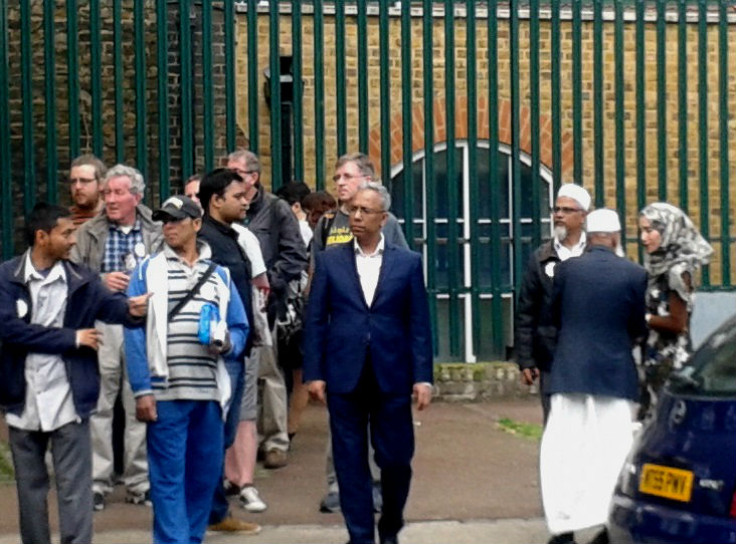 "For me, the reality of all this is entryism," Baynes says. "The only thing I'm sure of, and I was unfortunately proved right after the last election, is that it will not stop next week when whoever is mayor is mayor. Tower Hamlets politics won't change if it is left to its own devices."
This is a two-horse race between Khan and Biggs. Walking through Whitechapel and Bethnal Green, Khan's face looks out of many windows. And so does Rahman's. A grocer, a barber, an estate agent, a curry house.
Standing, arms folded, in the middle of his Whitechapel Road stall of bags and suitcases is Nick Bhaker, a self-described "Labour man" who will vote for Biggs at the election. But he is pessimistic about the future of Tower Hamlets.
"It's the same thing like before. Nothing is going to be changed," he says.
The full list of candidates in Tower Hamlets:
Elaine Bagshaw, Liberal Democrats
John Biggs, Labour Party
Andy Erlam, Red Flag - Anti Corruption
John Foster, Green Party
Peter Golds, Conservative Party
Vanessa Helen Hudson, Animal Welfare Party
Hafiz Abdul Kadir, Independent
Rabina Khan, Independent
Nicholas McQueen, Ukip
Md. Motiur Rahman Nanu, Independent
© Copyright IBTimes 2023. All rights reserved.