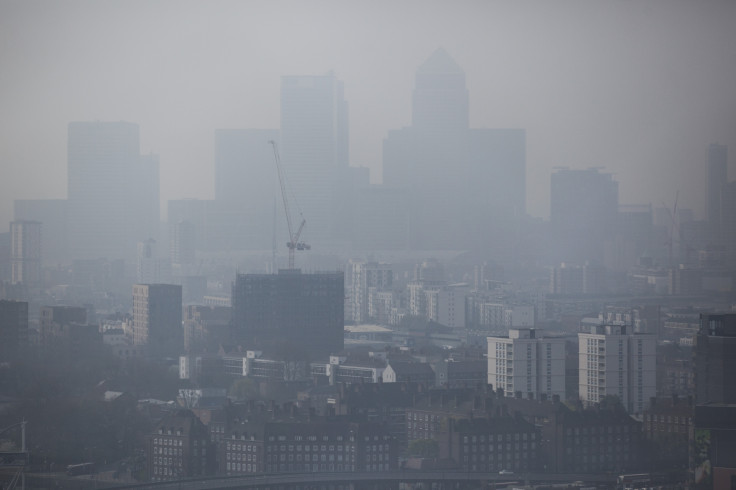 Britain must prepare itself for a potentially dangerous cloud of smog sweeping over from the Continent.
Health officials have told people with respiratory problems, as well as the young and elderly, to prepare for high levels of pollution which will parts engulf the UK.
The Department for Environment, Food and Rural Affairs (DEFRA) warned the smog will mix with a toxic cloud which recently engulfed France. The result was a reduced speed limit and a decreased of number of vehicles allowed on the road in Paris.
Doncaster in south Yorkshire looks set to be the worse effected area with a pollution level of nine, while south Wales, Nottingham, Birmingham and Devon and Cornwall also given a high warning.
A Defra spokesperson said: "Air pollution levels are expected to remain moderate or high today (19 March) across Wales, Northern Ireland and many parts of England under high pressure and light winds. In the far southeast of England, air pollution levels are forecast to be mainly moderate under a northeasterly breeze.
"For Scotland, Moderate levels are expected in many areas but a freshening southwesterly breeze will bring Low air pollution to the northwest."
Those with issues such as asthma or lung and health conditions have been warned they risk worsening health conditions as a result of the pollution.
Kay Boycott, chief executive of Asthma UK, said: "It's vital people with respiratory conditions check air pollution forecasts, carry their reliever inhaler with them at all times and ensure that they are taking their preventer inhaler every day," she said.
"This will help build resilience to asthma triggers like air pollution."
She added: "People with asthma have told us that on days when air pollution levels are high they feel that they can't even leave the house for fear (of) an attack."
Dr Penny Woods, head of the British Lung Foundation, added: "During periods of moderate or high pollution, people with respiratory conditions can find their conditions worsening.
"To minimise this impact, people should avoid pollution hotspots, such as busy roads.
"They should also avoid strenuous exercise outside and those who use a reliever inhaler should make sure that they carry it with them.
"If anyone feels that their condition is worsening, they should contact their GP – don't just wait for the pollution to subside."