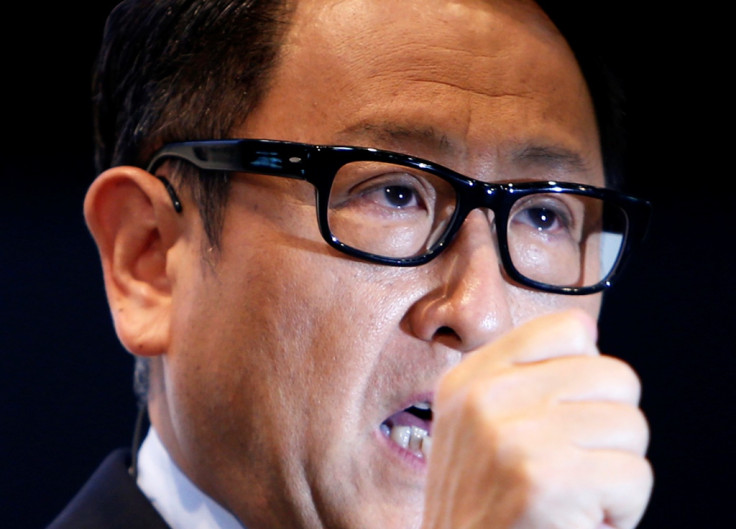 Toyota Motor (TMC) has raised its operating profit guidance as a weaker yen has increased the value of overseas sales and is helping compensate for slumping demand back home.
The world's biggest automaker now expects a record-high operating profit of 2.7tn yen ($23bn, £15.2bn, €20bn) for the year ending 31 March, 8% higher than the 2.5tn yen forecast earlier.
The revised guidance, which was widely expected, puts Toyota's operating profit margin forecast at 10% from 9.4% based on the previous projection.
The revised profit outlook compares with the 2.762tn yen average estimate of 30 analysts polled by Thomson Reuters I/B/E/S.
The Japanese firm said in a 4 February statement: "TMC...revises its consolidated financial forecasts to consolidated net revenue of 27.0tn yen, operating income of 2.7tn yen, income before income taxes of 2.92tn yen and net income of 2.13 tn yen, based on an exchange rate assumption of 109 yen to the US dollar and 139 yen to the euro."
Managing officer Takuo Sasaki said: "While we expect a reduction in vehicle sales, we are raising our operating income forecast by 200bn yen to 2.7tn yen, factoring in the change in our foreign exchange rate assumption and the progress in our profit improvement activities, such as cost reduction efforts."
The automaker's stock has gained some 2.25% so far this year in Tokyo trade.
$11m US penalty
Earlier, a US jury ordered Toyota to pay nearly $11m to victims of a fatal 2006 crash after finding that an accelerator defect in a 1996 Camry was to blame for the car crash.
Jurors in Minnesota federal court said on 3 February that Toyota was 60% liable for the crash, while Koua Fong Lee, the Camry's driver, was 40% responsible, reports said.
Toyota's operating income for the nine months ended 31 December, 2014, increased by 258.8bn yen, buoyed by currency fluctuations of 215bn yen and cost cuts worth 200bn yen.