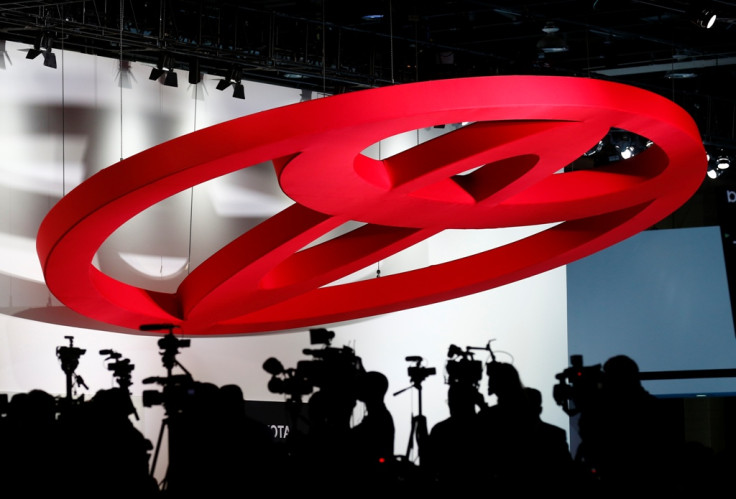 Toyota Motor, the world's top-selling automaker, has forecast lower vehicle sales for 2015 as demand slumps in Japan, China, Indonesia and other key markets.
Toyota said that it expects global vehicle sales, including those of subsidiaries Daihatsu Motor and Hino Motors, to slip 1% to 10.15 million vehicles in 2015.
Toyota's projection could see rival Volkswagen steal the top sales spot this year.
The Japanese company's forecast highlights chief executive Akio Toyoda's determination to steer the firm through measured, profitable growth rather than chase volumes after being hit by a capacity glut in the wake of the 2008 global financial crisis, Reuters reported.
Toyota expects its parent-only sales to rise 0.4% to 9.18 million vehicles.
The firm forecast overseas sales to rise 2% to 7.73 million vehicles, thanks to a healthy US market.
Asia projections
The firm expects a 7% fall in Japanese vehicle sales to 1.45 million, where the April 2014 sales tax hike has hit demand.
Growth in China, the world's biggest auto market, is expected to halve this year, after sales missed targets in 2014 in the wake of a slowing economy and political tensions between Beijing and Tokyo.
In contrast, China helped Volkswagen log a 4.2% growth to 10.14 million vehicles last year.
In Indonesia, Southeast Asia's biggest economy, the automobile market is expected to remain weak in 2015 following the reduction of fuel subsidies.
In 2014, group-wide sales rose 3% to 10.231 million vehicles, according to a Toyota statement. Sales in Indonesia dropped 11% last year.
Toyota stole the global industry crown from General Motors in 2012.
The automaker did not provide initial forecasts for 2009 amid uncertainty during the financial crisis.
Toyota has not forecast a drop in annual vehicle sales since at least 2000, a spokeswoman said. That excludes a mid-year revision in 2011, when natural disasters temporarily hit production.