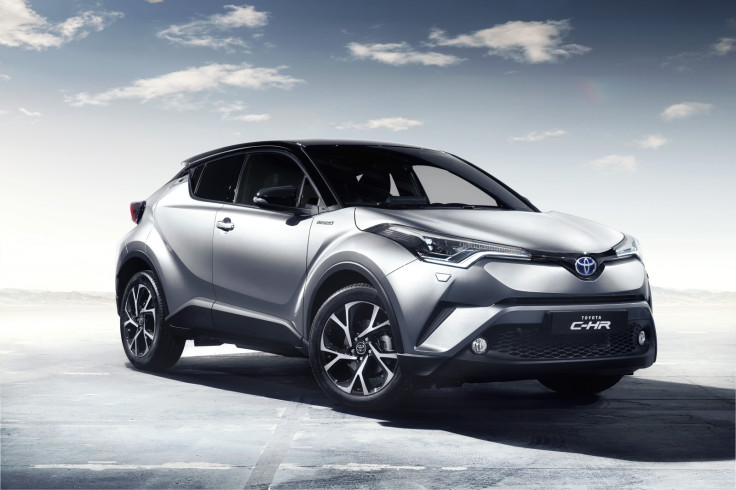 Japanese car giant Toyota said its profit slumped by almost a quarter, blaming higher costs and weak growth in the US.
It said net income tumbled 24% to 1.4trn yen (£10bn, $12.4bn) in the nine months to the end of December, while the number of cars it made during that period lifted by just under 151,000 to 6.6 million vehicles.
But the firm, which last month lost its crown as world's biggest automaker to German rival Volkswagen, lifted its full-year operating profit forecast.
Toyota is struggling to supply more sport utility vehicles to the US, its biggest market, where drivers demand larger models including trucks partly as a result of historically low petrol prices.
The group, which makes the Prius and the Lexus, saw its US sales edge up by just under 4,400 to 2.1 million vehicles in the period.
However, the firm's managing officer Tetsuya Otake said it had raised its expectations by 150bn yen to 1.7trn yen, "based on the assumption of the weaker yen and an increase in vehicle sales".
Meanwhile, Toyota and Suzuki said they have agreed to begin formal talks aimed at forging a partnership in shared procurement, green vehicles, IT and safety technologies.
Last month Volkswagen overtook Toyota to become the world's bestselling carmaker, despite its ongoing car emissions scandal. The German manufacturer, which also owns Audi and Porsche, said it sold 10.3 million vehicles worldwide last year.
This beat Toyota's sales last year by some 100,000 vehicles, which comes after the Japanese firm had topped global production for the past four years.
The milestone demonstrated that VW was able to shrug off its scandal over emissions tests cheating, which sparked a global backlash and multiple lawsuits.
Earlier this month VW agreed to pay the US Justice Department $4.3bn (£3.5bn), the largest fine the American government has handed a carmaker. Six of its executives were also indicted for their role in the diesel emissions scandal that has engulfed the German carmaker for 16 months.
The penalty came after VW admitted it installed software into diesel engines on nearly 600,000 vehicles in the US that allowed the engines to turn on pollution controls during government tests and switch them off in real-world driving.
The software, called a "defeat device" because it defeated the emissions controls, improved engine performance but spewed out harmful nitrogen oxide at up to 40 times above the legal limit. Up to 11m vehicles worldwide were fitted with the "defeat devices" to reduce their nitrogen oxide emissions in laboratory tests.