Not so long ago French Connection founder Stephen Marks was the king of all he surveyed in British high street fashion, but now he has Sports Direct's Mike Ashley parked on his lawn.
Earlier this week, the sports chain snapped up an 11% stake in French Connection, making it the second-largest shareholder in the struggling UK fashion retailer.
Ashley, who owns 55% of Sports Direct, did not explain why he bought the shares. But he does have an appetite for buying stakes in distressed retailers, that in the past have included Debenhams, House of Fraser and Blacks.
When pressed by his shareholders Ashley justifies this speculation as seeking to extend the chain's commercial opportunities. But most analysts simply think that Ashley, a regular casino gambler, can't resist a bit of action when he sees it.
French Connection put a brave face on the move, calling it a "vote of confidence in the true potential of our company. We look forward to working with them more in the future".
Shares jumped more than 17% to 39.5p this week valuing the business at £36.2m, but over the last two years the stock has lost more than a third of its value.
The business founded by Marks in 1972 has made losses for the last five years. In its most recent set of results, the retailer reported a pre-tax loss of £7.9m for the six months to the end of July, matching losses in the same period the year before as it closed stores and saw its wholesale business trade poorly.
Marks, 70, has also been battling a range of investment funds led by Gatemore Capital Management, who own about 15% of the chain.
Negative cash balance
In a letter sent to the chain last month they said the business only has around £20m of cash reserves, adding that this "could approach a zero or even negative cash balance by this summer".
The letter added: "We are deeply concerned about the company's utter lack of progress on improving its operating performance."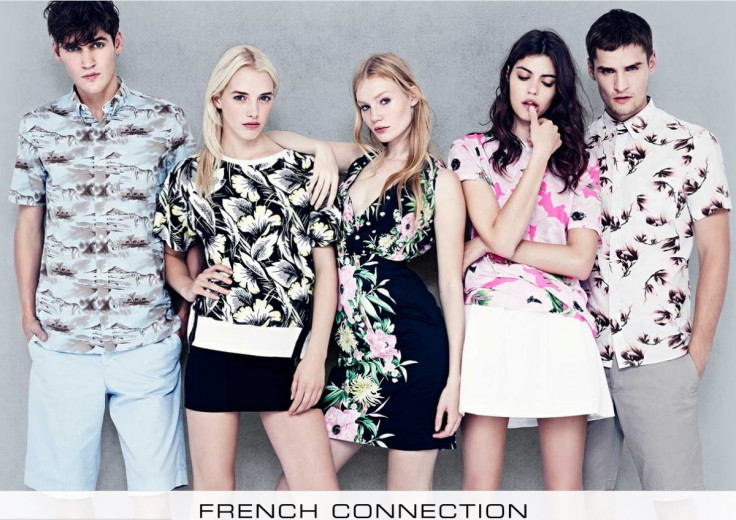 The funds called for the removal of two directors and demand that Marks split his combined role as chief executive and chairman, which is contrary to established UK corporate governance rules.
The business has faltered in the face of intense competition from online rivals such as Asos and Boohoo, as well as fast-fashion European giants like Zara and H&M.
So far Marks, who retains a 42% stake in the chain, has refused to budge.
This is all so different to the turn of the century, when Marks was one of Britain's hottest retailers.
By 2001 the chain was expanding rapidly with profits more than trebling to £19m over the previous four years and its stock market valuation topping £600m.
For more than a decade the chain had neatly captured the cutting-edge sharp suits and funky tops its 18-to-35 year-old target audience spent their weekends searching for.
Hello Boys
The icing on the cake came in 1997 when Marks hired the advertising hotshot Trevor Beattie to come up with a new campaign. Beattie shot to fame three years before with his traffic-stopping 'Hello Boys' billboard for Wonderbra, which also made a star of Czech model Eva Herzigova.
Beattie's idea for the fashion retailer was just as good. He noticed that faxes sent between the group's various offices around the world shortened their prefixes. The Hong Kong office called itself FCHK, the UK business called itself FCUK. Beattie knew he had a winner.
The acronym became a symbol of the edgy lifestyle all youth brands crave. It upset the older generation, who regularly complained to the Advertising Standards Authority about the wording. But the retailer sold more than one million 'fcuk' shirts at £20 apiece at the height of the campaign.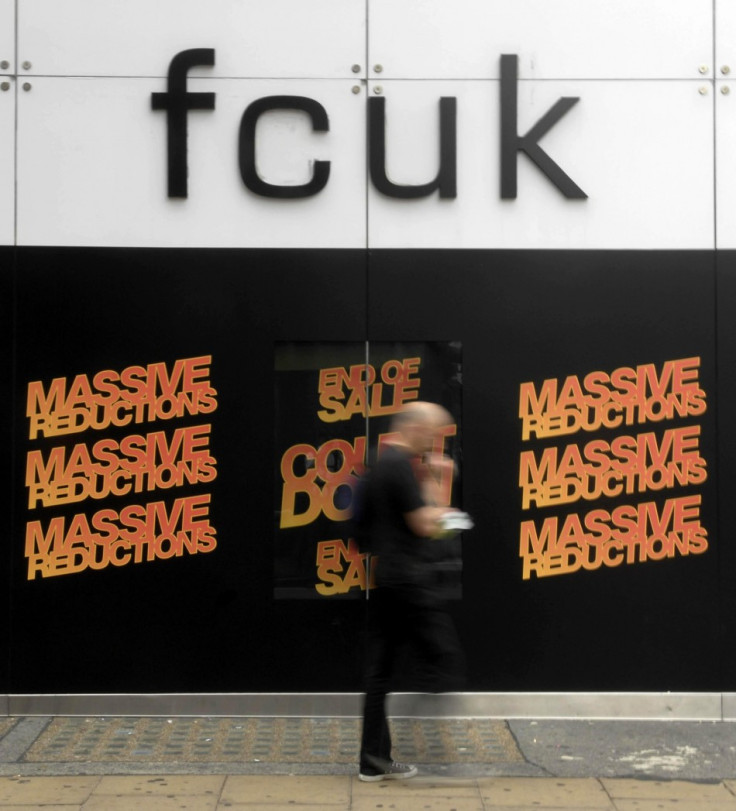 But if Marks had had his way he would not have entered the rag trade at all. The Harrow-born youth was a serious tennis player and in 1964 won the plate at Junior Wimbledon.
But tennis was still an amateur sport back then, and Marks knew he had "to earn a living". He went to work for a coat manufacturer for several years.
On his own
After that he joined famous French designer Louis Feraud, who dressed famous actresses such as Brigitte Bardot, Kim Novak and Ingrid Bergman. Marks helped launch a successful new line, but after a disagreement over pay he found a backer and struck out on his own.
One of his first hits in the early seventies was spotting hotpants on the streets of Paris. He took them to a London buyer who ordered 36 pairs, and sold out the same day.
The following day the buyer ordered another 2,000, and Marks jokes that for a brief period he became the hotpants king.
In 1972 he discovered the cheap textiles business in Hong Kong and began to order cheesecloth shirts from the territory. Marks set up a series of outlets in London, the third of which was called French Connection, a concession inside Top Shop.
As the business grew he also maintained a 15-year relationship with fashion designer Nicole Farhi, with whom he has one daughter.
He was later married to fashion journalist Alisa Green, who he proposed to the first time they met at a party. They have two young daughters and a son from their ten-year marriage, which ended in 2004.
During the heyday of French Connection he found time to put up £600,000 with a friend to co-finance the Guy Ritchie hit gangster film Lock, Stock and Two Smoking Barrels.
But now Marks faces tough odds of his own. He has angry investors ranged to his right, and an unpredictable Ashley on his left. It is pretty much the definition of being between a rock and a hard place.