Traffickers Torture, Rape and Kill Hundreds of Eritrean Asylum Seekers
Hundreds of refugees, mainly from Eritrea, have been kidnapped, tortured and killed in eastern Sudan and Egypt's Sinai Peninsula, according to a report released by Human Rights Watch (HRW).
HRW interviewed dozens of refuges who said that traffickers kidnapped and tortured them, in bids to extort up to $40,000 (£24,388) from their relatives.
The tortures included rape, electric shocks, mutilation, burning of victims' genitalia and other body parts with hot irons, boiling water and cigarettes; hanging victims from ceilings and depriving them of sleep for long periods.
"They hung me by my arms, and upside down by my ankles. They beat and whipped my back and head with a rubber whip. [...] They put water on my wounds and then beat them [...] They threatened to cut off my fingers using scissors," a 17-year-old Eritrean boy told HRW.
"They beat me with metal rod. They dripped molten plastic onto my back. They beat the soles of my feet and then they forced me to stand for long periods of time, sometimes for days," another interviewee said.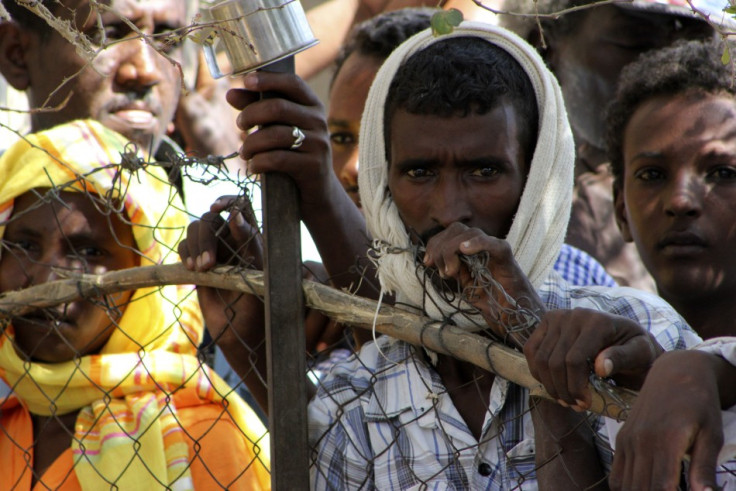 The report focuses also on 29 cases in which the Sudanese and Egyptian securities have facilitated the abuses.
Despite the widespread knowledge of the trafficking and abuses in Sinai, senior Egyptian and Sudanese officials have always denied that the trafficking is taking place.
"The time has long passed for Egypt and Sudan to stop burying their heads in the sand and take meaningful action to end these appalling abuses," HRW senior refugee researcher Gerry Simpson said.
When traffickers free those Eritreans whose families have paid the ransom, Egyptian border police often intercept and transfer them to military prosecutors who then detain them for months in inhuman and degrading conditions, according to the report.
Egyptian authorities only release the detainees when they have raised enough money to buy a flight ticket to Ethiopia, and they will end up living once again in the refugee camps near Eritrea, where they first registered as refugees.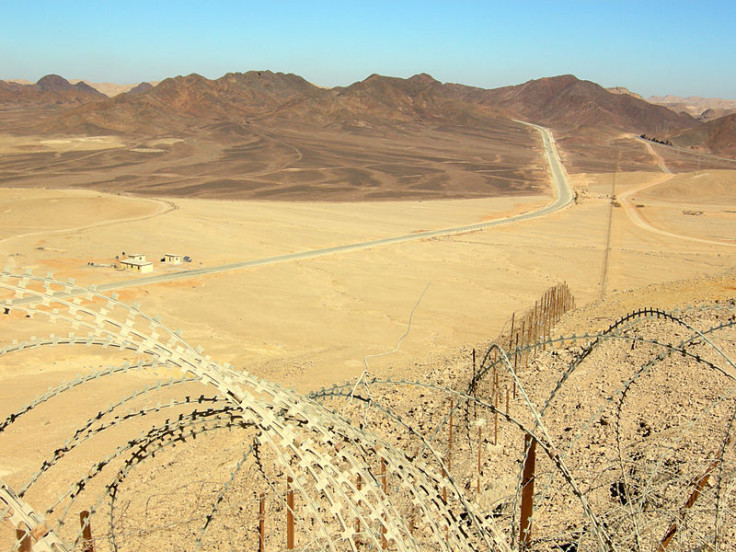 Since 2004 over 200,000 Eritreans have fled repression and destitution at home. Tens of thousands paid smugglers to take them through Sinai to Israel.
By 2011, Israel had completed large sections of a 240-kilometer fence along its border with Sinai to keep Eritrean refuges out.
HRW called on international donors, including the United States and the European Union to press Egyptian and Sudanese authorities to investigate and prosecute traffickers and to investigate any collusion by security officials with traffickers.
"It is too late for the tortured trafficking victims who have gone through hell in Sinai," Simpson said. "But the international communities can try to prevent hundreds more Eritreans from falling into the hands of abusive traffickers, while insisting the past crimes should not go unpunished."
Amnesty International also warned against abuses on Eritrean asylum-seekers in a 2013 report.
According to the report, hundreds of Eritreans were kidnapped from Sudanese refugee camps by the local Rashaida tribe, sold to Bedouin criminals in Egypt's Sinai Peninsula and severely abused while they were held for ransom.
According to a study entitled The Human Trafficking Cycle: Sinai and Beyond, at least $600m (£366m) has been extorted from families in ransom payments between 2007 and 2012.
© Copyright IBTimes 2023. All rights reserved.