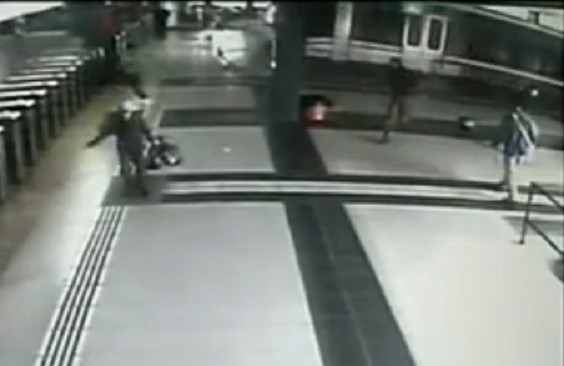 CCTV captures the moment an out-of-control train crashed through the buffers and mounted the platform at a train station in Argentina.
At least 80 people were injured when disaster struck the station in Buenos Aires, just months after 52 people were injured in an accident at the same terminus.

The latest images show bystanders fleeing for safety after the enormous train failed to halt upon reaching the station in the neighbourhood of Once.
The toll of injuries could have been much higher because the line is a busy commuter route, and both the trains and the platforms are usually crowded with passengers.

The driver in the crash was arrested while being treated at a hospital. Local reports claimed a crowd of bystanders tried to attack him in the aftermath.
Rescuers had to remove the train from its resting place, after it jammed tight between the floor and the platform ceiling.