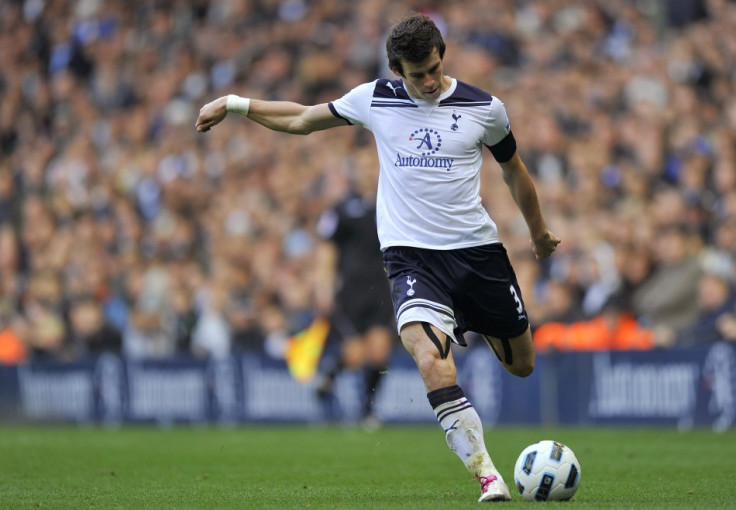 All of today's transfer rumours from Inter Milan. The Italian giants are said to be readying a bid for Tottenham's Gareth Bale and are close to signing Carlos Tevez from Manchester City. Manchester United are rumoured to be preparing one final bid to tempt Inter Milan to sell Wesley Sneijder.
Inter Milan are said to be preparing a sizeable bid to bring Gareth Bale to the San Siro this summer. Tottenham are intent on keeping the Welsh international at White Hart Lane and Harry Redknapp has insisted that Bale is not for sale but the winger has said he will consider his future if Luka Modric leaves the club. Inter Milan are said to believe that Chelsea are close to signing the Croatian and will test Tottenham further with a bid for Bale.
Even though Tottenham insist Bale is not for sale it is believed he is valued at £35m by the north London club. Inter President Massimo Morratti is very keen on the player and is willing to offer Tottenham cash plus Diego Milito and Goran Pandev to sweeten the deal.
Manchester United chief executive David Gill has said that Manchester United are still in the market to sign one more 'world class player' which has re-opened speculation that Wesley Sneijder will leave the club this summer. It is thought that Manchester United wants Wesley Sneijder to replace Paul Scholes but a number of complications surfaced last week. However, reports in England and Italy claim that Sir Alex Ferguson has instructed Gill to make one more offer for the player in a bid to tempt Inter Milan to sell.
"We're looking at one more player to bring in. Nothing's happening - nothing imminent - on that at the moment, but we'll see what happens when we get home,' said the United supremo. "There'll still be 31 days of the transfer window left to see if anything develops. We've been looking at a particular position and two or three players in that position, but nothing's imminent at the moment," Gill added.
Inter Milan are said to be a step closer to ending the Carlos Tevez transfer saga and bring the Argentine to the San Siro. Last week it emerged Carlos Tevez had met with Marco Branca and reports in the Metro claim that Inter Milan's representatives have held meetings with Manchester City. Adrian Ruocco, Tevez' representative, has also met with Inter Milan chiefs in a bid to open personal talks and the meeting was said to have been positive. The newspaper reports that for the initial year Inter will have Tevez on loan and then in the second year of his contract he will be signed on a fixed fee. It will mirror the transfer of Zlatan Ibrahimovic to AC Milan last year.