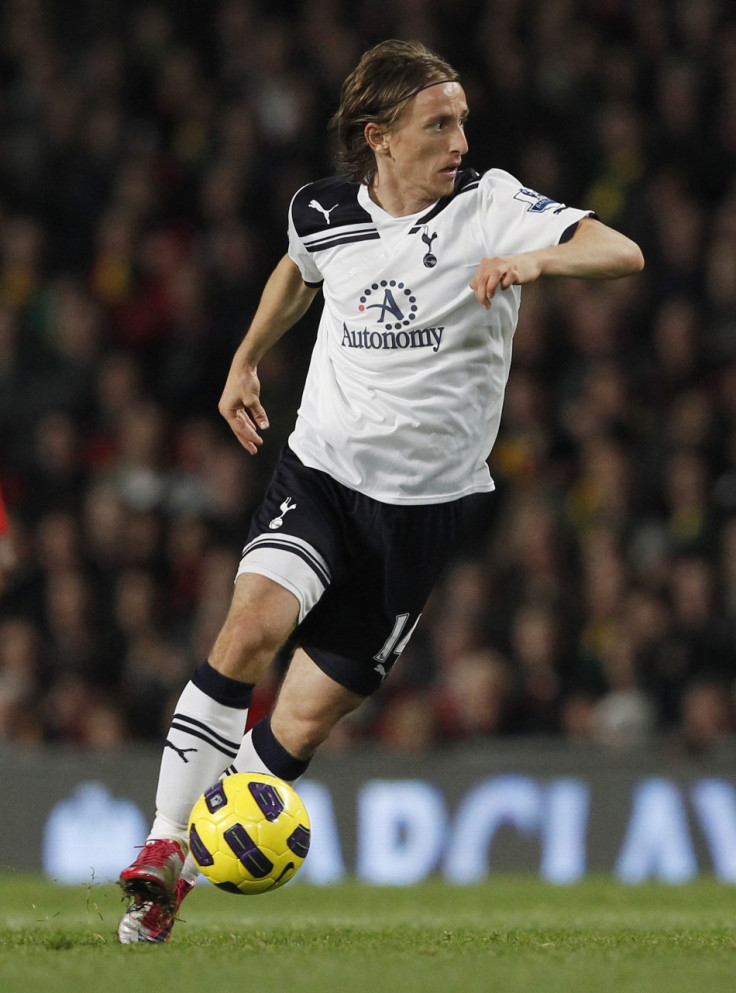 All the latest transfer rumours from Tottenham Hotspur. The north London club are said to have been offered Lassana Diarra if they sell Gareth Bale to Real Madrid in 2013. The Daily Mirror claims that Chelsea is ready to make a final bid to land Luka Modric. Tottenham also rumoured to want to sign Bobby Zamora and Lyon midfielder Miralem Pjanic.
The Metro reports that Tottenham will land French midfielder Lassana Diarra this summer if they agree to sell the Gareth Bale to Real Madrid in 2013. The newspaper suggests that Jose Mourinho is willing to allow Diarra to move to White Hart Lane on the cheap if he can secure a deal for the Welsh winger in two years' time. Harry Redknapp is said to be very keen on the defensive midfielder who has been told he is surplus to requirements at the Bernabeu this season.
Lassana Diarra is said to be keen on a return to the Premier League after refusing the opportunity to join Galatasaray last week. Harry Redknapp is adamant that Bale will not be sold but after missing out on Champions League football for next season, another failure might force the White Hart Lane club to sell.
The Daily Mirror claims that Chelsea will make a third and final offer to land Tottenham ace Luka Modric. The Croatian midfielder is said to want to leave White Hart Lane this season and wants a move to Stamford Bridge. The newspaper reports that Chelsea chief executive Ron Gorlay last week revealed that Andre Villas-Boas will meet with Roman Abramovich to discuss putting together a deal for Modric. Villas-Boas is said to be keen on securing another midfielder after Michael Essien's latest injury set back and Modric is his number one target.
The People has said that Harry Redknapp is lining up a bid for Fulham striker Bobby Zamora. The sensational transfer rumour continues, with claims that Tottenham will offer Peter Crouch as a makeweight in the deal. Zamora did spend six months at Tottenham in 2006 but was sold to fund a deal for Jermain Defoe. Redknapp is a said to be a long term admirer of the England international and would like to take Zamora back to White Hart Lane. It is also believed that Roman Pavlyuchenko.
"There is no news about my contract yet, so all we can to do is to wait and see. I feel very much adapted and comfortable at Tottenham but in football circumstances can change very quickly. Obviously, someone is going to be either sold or sent on loan," Pavlyuchenko said.
Finally, the Daily Mirror claims that Tottenham will make a summer move for Lyon midfielder Miralem Pjanic. The Bosnian international has been on Tottenham's radar for many years and now it seems they are ready to make their move. The newspaper claims that Tottenham could land the player for £10m and Pjanic is seen as a long term replacement for Luka Modric. However, Redknapp has said that he wants to improve the squad, not deplete it, and could make a move for Pjanic to convince Modric to stay.